We are ready for handover don't panic, Amaechi tells Wike
The Rivers State Governor, Mr Chibuike Amaechi, has expressed the readiness of his Administration to handover on May 29. Amaechi who dismissed rumours he would not be handing over the reign of governance on the date, wondered what he would be doing in office after May 29. The Rivers state Governor averred that the entire cabinet has made ready their notes preparatory to the terminal date of his regime.
"We are ready for handover unlike the Peoples Democratic Party, PDP, at the centre that is busy making new appointments and sacking people. They have refused to brief the Muhammadu Buhari Transition Team and All Progressives Congress, APC, is not screaming blue murder. Rather, the APC at the centre is meeting and planning and preparing for government".
Painting an ugly scenario in Rivers State, Gov. Amaechi stated that rather than support democracy, PDP has been busy doctoring election results and Voter Register.
"Unfortunately in Rivers State, the PDP is busy doctoring election results, doctoring Voter Register as to cover their stolen mandate, and crying wolf to cover their mischief".
Amaechi who spoke through the Rivers State Commissioner of Information and Communications, Ibim Semenitari, added that whoever would take over from him has no reason to panic.
In a statement in Port Harcourt on Friday, Semenitari dismissed insinuations the outgoing regime had shown no co-operation with the man the Independent National Electoral Commission, INEC, declared winner of the April 11 governorship election in Rivers State. While dismissing reports the outgoing Administration has been un-co-operative with the PDP, Semenitari allayed such fears saying that PDP already has everything going for it.
"They stole the outcome of the April 11 election and gave no hoot; they declared their candidates winners with the criminal connivance of INEC and cared less about local, national and international opinion that what took place in Rivers state on April 11 was everything but an election. The more APC had pushed for electoral materials which are statutory demands of an electoral litigation, the farther PDP and INEC had kept it, and seemingly, they have had their way. So, they have all going for them. They have nothing to worry about. If and when Mr. Ezebuwon Nyesom Wike, will be sworn in, the issue of handover notes and other statutory briefings should not be any worry to him. Already Wike has as part of his transition team the State Deputy Governor, Engr. Tele Renner Ikuru, who is ViceChairman of the Rivers Stare Executive Council, and who is abreast of all projects and Programmes of the current administration, having chaired many sensitive state government committees as well as state cabinet meetings." Semenitari said.
"After all, PDP has constituted Inauguration and Transition Committees, respectively".
The Information and Communications Commissioner who insisted PDP stole the mandate it is parading, reasoned that with the pair of Ikuru and Wike, PDP should have no difficulty with any briefings that they might need from the current administration. She advised PDP to learn from APC which has not raised any hairs despite what are deliberate steps at the centre to provokethe party. "Governor Amaechi has not made any new appointment as he knows he is leaving office, unlike what PDP is doing at the centre. They are busy sacking and making appointments, functions that should be entirely left for the in-coming Administration. Provocative as it is, APC has rather, concerned itself with continued preparations to give Nigerians good governance. APC has refused to dance to PDP's evil drumbeats, choosing to show maturity.
"Let PDP in Rivers state leave Governor Amaechi alone. He is a busy man and did not contest any elections. Governor Amaechi is known for committing his all into any worthy assignment or duty he is called to do. Having governed Rivers State for close to eight years, Amaechi cannot be happier that history and posterity will judge him fairly. A fact a million PDPs cannot obliterate".
 Zulum sarkin aiki – Inji masu iya magana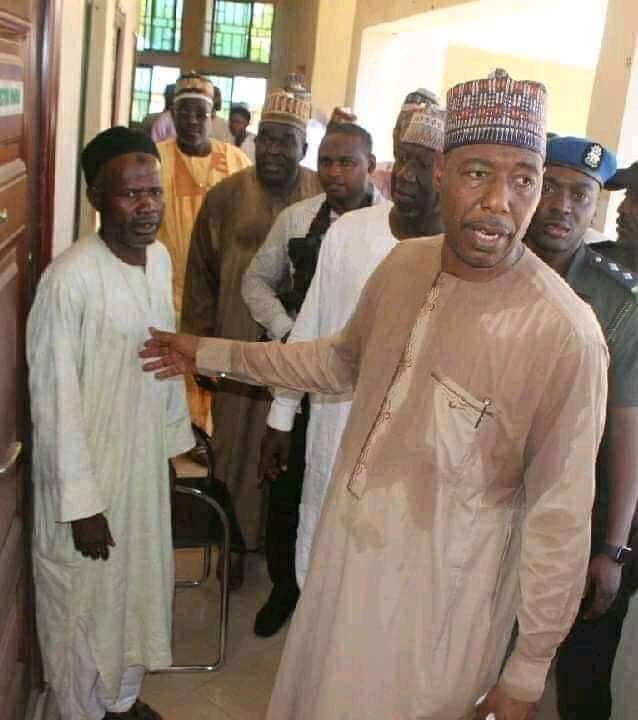 Daga Nasiru Salisu Zango
farfesa Babagana Umara Zulum shine Gwamna da yanzu ya zama zakaran gwajin dafi a cikin gwamnonin Nigeria.
Kokarinsa da jajircewarsa wajen kare hakkin talaka a salon mulki irin na salihan baya, shine ya zame masa Jari wajen samun karuwa, ba a jihar Borno Kadai ba har ma a Nigeria baki daya.
Gidan radiyon freedom muryar jama'a zai cigaba da kawo muku Shiri na Musamman akan ayyukan Professor Babagana Umara Zulum gwamnan jihar Borno.
za'a yi ne a tasoshin mu dake Kano da Kaduna.
Shirin zaizo da karfe 7.30 na dare a tashar freedom Kaduna, karfe 8 zuwa 10-10:30 na daren Lahadin a tashar Freedom dake Kano.
HON. Tanimu Tahir Mbaya mataimakin gwamnan jihar Borno a Fannin Yada labarai shine ya dauki nauyin kawo shirin.
A kasance damu Dan Jin kokarin Murucin Kan Dutse Bai fito ba sai da ya shirya.
Rubutu daga Nasiru Salisu Zango
NAHCON ta karrama tashar Freedom Radiyo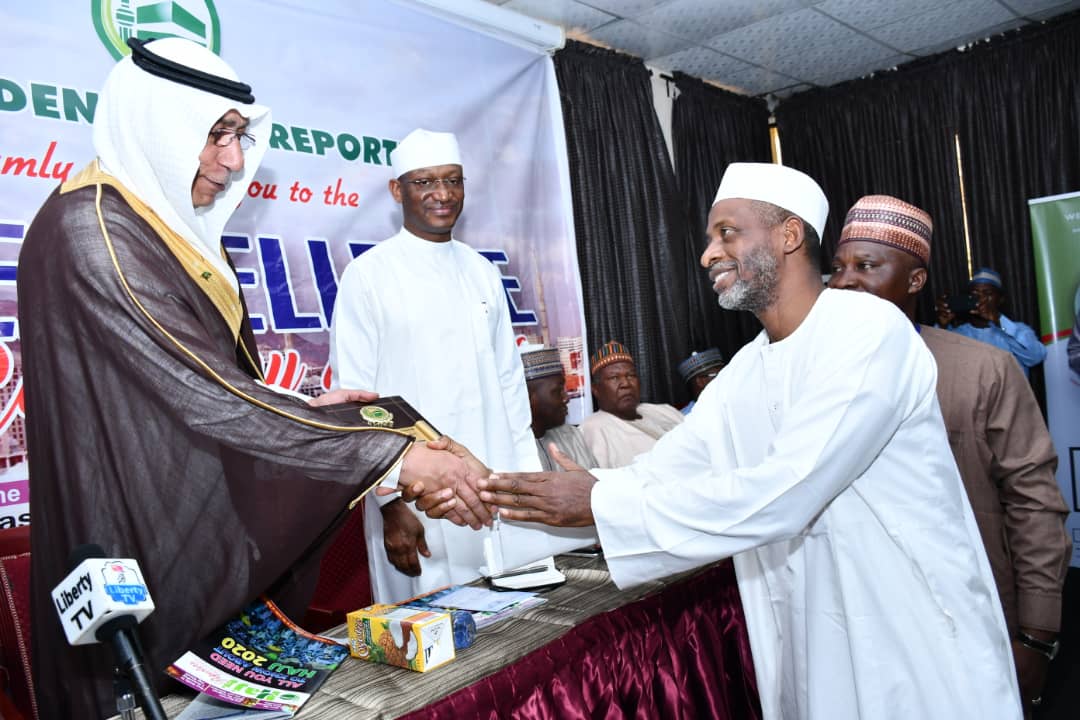 Hukumar aikin hajji ta kasa NAHCON ta karrama wakilin Freedom Radio a jihar Kaduna Abubakar Jidda Usman matsayin Dan Jarida mafi kwazo wajen kawo rahoton aikin hajjin da ya gabata.
A yayin wani bikin karramawa da kungiyar masu aike da rahotanni na aikin hajji masu zaman kan su suka shirya a birnin tarayya Abuja an baiwa hukumar jin dadin alhazai ta jihar Kano lambar yabo kan hukumar da tayi fice wajen kula da kayan alhazai.
Kazalika an karrama hukumar jin dadin alhazai ta jihar Kaduna matsayin wadda tayi fice wajen shirya aikin hajji.
Haka kuma an bada lambar yabo ga hukumar jin dadin alhazai ta birnin tarayya Abuja matsayin wadda tayi fice wajen samar da kyakykyawan masauki.
Sauran jihohin da suka samu lambobin yabo sun hada da Yobe, Kwara da kuma jihar Niger.
Zamu yi aiki tare da hukumar kiyaye hadura ta kasa dake Kano- Haroun Ibini Sina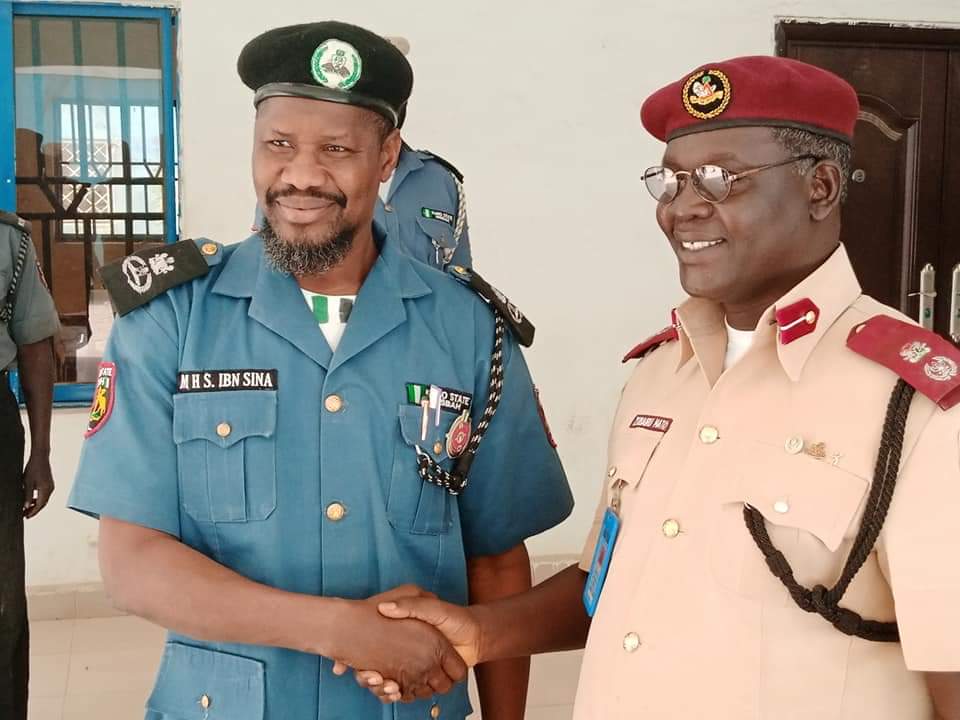 Hukumar Hisbah ta  jihar Kano ta kai ziyara ga hukumar kiyaye afkuwar hadura ta kasa a jiya Laraba
Babban kwamandan hukumar Hisbah Sheikh Muhammad Haroun Ibini Sina ne ya jagoranci tawagar hukumar Hisba don kai ziyarar.
Kazalika hukumnar ta Hisba ta nemi hadin kai domin yin aiki tare da jami'an hukumar kiyaye afkuwar haduran don ciyar da al'ummar jihar Kano gaba.
Da yake jawabi shugaban hukumar kiyaye afkuwar hadura ta kasa shiyyar Kano Zubairu Mato wanda ya karbi tawagar ta hukumar Hisbar ya nuna farin cikin matuka da wannan ziyara aiki.
Har ila yau Zubairu Mato yayi alkawarin cewa hukumar su zata yi aiki kafada-da-kafada da hukumar Hisbah musamman wajen lura da sanya idanu ga masu amfani da ababan hawa domin tabbatar da zaman lafiya ga al'umma baki daya.