16 family members die in Kano road accident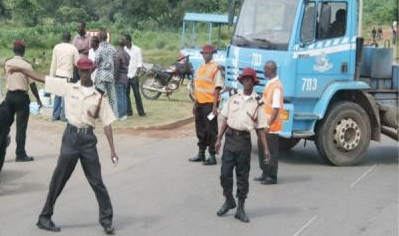 Sixteen members of an extended family last Saturday lost their lives in an auto crash, while 11 others suffered varying degrees of injury.
An eyewitness told our correspondent the accident happened on Gwarzo-Kano road at about 1pm and involved two Hiace buses on their way to Kano for a naming ceremony.
It was learnt 27 members of an extended family, including the drivers of the Toyota Hiace buses, were involved, out of which 16 died. They were family members of the former Managing Director of the Federal Radio Corporation of Nigeria, Halilu Getso.
The accident, according to investigation, occurred when the two buses were overtaking another vehicle and in the process collided with an oncoming truck.
Meanwhile, the bodies of the dead, mostly youths, have been evacuated and buried according to Muslim rites.
Ahmed Getso described the incident as sad and tragic.
 When contacted, the Kano State Commander of the Federal Road Safety Corps, Mallam Aminu Usman, who confirmed the accident, said it occurred on Kano-Gwarzo Road.