The Prospects of Ports in Africa
Africa covers about 6% of the earth's total surface. With 38 of its 54 states either coastal or insular in nature, Africa has over a hundred port facilities. A few of these port facilities handle 6% of the worldwide water-borne cargo traffic and about 3% of the world's container traffic. International trade is very important for many African economies, it is often the case that regional trade grows faster than the regional port capacity and there is an increasing need to change this and focus on improving the efficiency and capacity of strategic ports around Africa.
With over 90% of Africa's imports and exports conducted by sea, it is clear that ports play a key role in the economies they exist in. African Union's 2050 Africa's Integrated Maritime Strategy is aimed improving these conditions and increasing the potential for wealth creation. Although, there is still so much to achieve in terms of improving current harbours/ports in Africa, here are some worthy of note.
Durban, South Africa
Port of Durban as popularly known is Africa's most active general cargo port. It is situated a block away from Durban's central business district and plays a key role in S.A's economy. Being Africa's largest container port, it handles most of the seagoing traffic in comparison to the other ports in South Africa. This port welcomes about 4500 vessels yearly and about 83000 containers per month, it conducts trade worth over $45billion. According to the Port Management Association of Eastern and Southern Africa, it handled about 44.8 million tonnes of cargo in 2013-2014. Not only does this port contribute to the economy, it also creates employment for South African locals and contributes to poverty alleviation.
Mombasa, Kenya
Port Mombasa, often referred to as "the city of merchants" is also worthy of note. Dating back to the times of Portuguese exploration, it has been and remains a busy trading post for the region which could be attributed to its strategic location between South Africa and the Gulf of Aden. It is a key gateway to East and Central Africa. It provides a direct link to about 80 ports worldwide and a railway line runs therefrom to Uganda and Tanzania. With 18,000 teu and a container capacity of about 250,000teu per year, Mombasa Port now handles about double this volume.
Djibouti
Djibouti's ports are crucial to its geo-strategic importance both in military and economic terms. They serve as a passage for Ethiopian trade and a platform for the transhipment of goods. This involves the outflow of container and bulk cargo from larger vessels to be redistributed to East Africa and Arabian ports. It provides a secure regional hub for transhipment and relay of goods.  China is also directly involved in the Port of Djibouti through the state-owned China Merchants Group. Their interest in Djibouti goes beyond the benefits of being involved in East African regional trade rather Djibouti's position as the only reliable port along the main shipping lanes between Europe and the Gulf and also between Asia and the eastern coast of Africa is essential.
Lagos, Nigeria
Being Nigeria's economic focal point, Lagos generates a significant portion of the country's GDP. Port of Lagos, also known as Lagos Port Complex is located at the Apapa area of Lagos, South West Nigeria. With a total land area of over 120hec, the geographical location is within UTM Zone 31. Its operational area consists of berthing, cargo-handling and stacking areas and storage facilities. This leading port is one of the largest and busiest in Africa, it is administered by the Nigerian Ports Authority and is split into three main sections: Lagos port, in the main channel next to Lagos Island, Apapa Port (site of the container terminal) and Tin Can Port, both located in Badagry Creek.
Abidjan, Ivory Coast
The port of Abidjan is located on a lagoon and is connected to the sea by a 2.8 long km channel. The Abidjan Container Terminal is run jointly by the French Bolloré Africa Logistics and APM Terminals. Ivory Coast's economic capital Abidjan boasts of the biggest port in the West African sub-region. The container trans-shipment port was opened in 1951 and its 15m deep Vridi Canal allows boats with large draughts to dock in the deep-water port and this gives Abidjan an edge as it has become even more important, receiving the bulk of the country's industrial activity.
What prospects do you think African ports have? How can they achieve optimal efficiency?
Culled from Africa on the Rise
Za'a fara amfani da fasahar zamani don inganta noma- AATF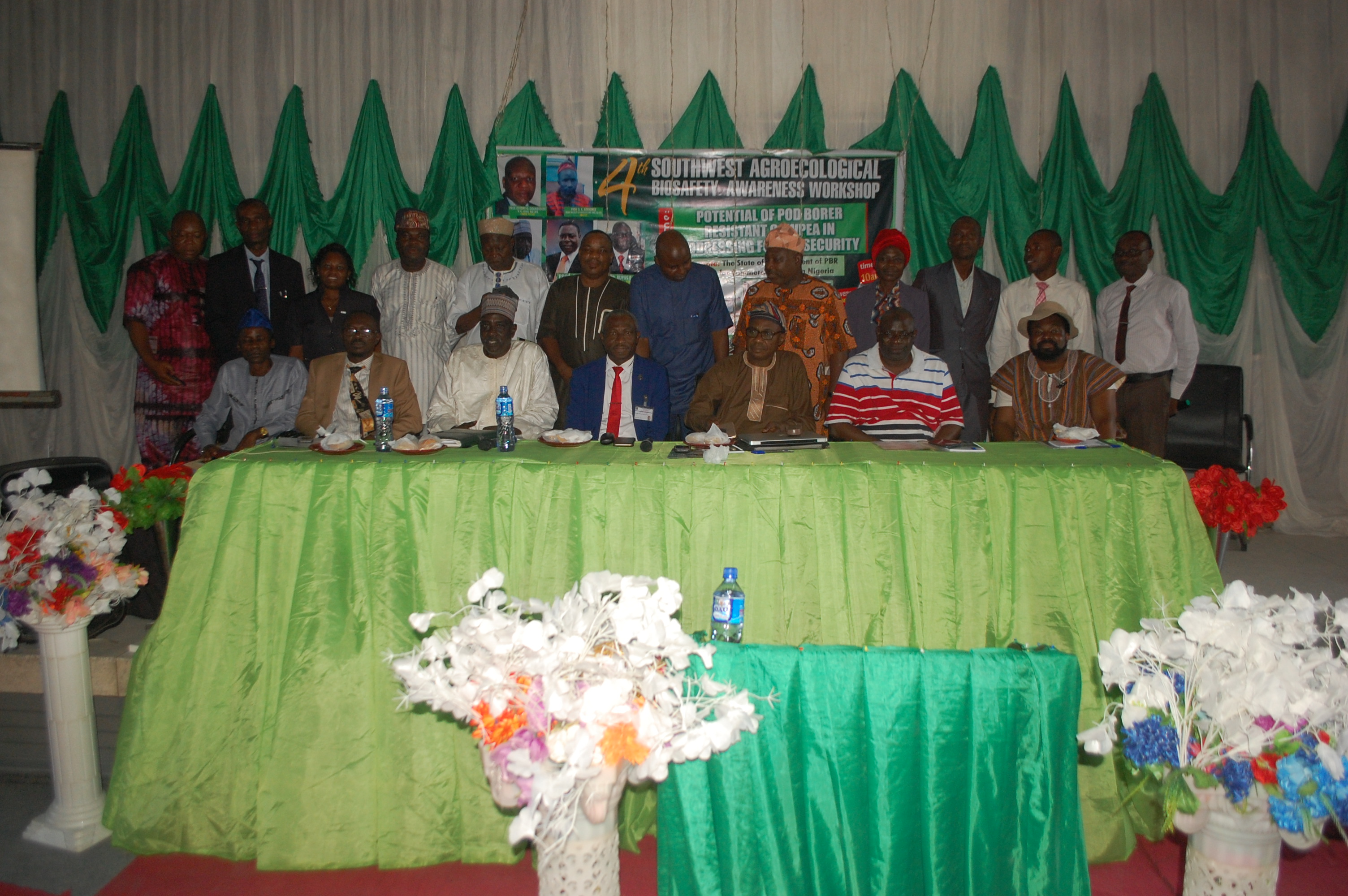 Shugaban kungiyar harkokin noma ta Afirka AAFT Dr Issuofou Kollo Abdourhamane ya ja hankalin kasashen Afirka wajen yin maraba da sabbin hanyoyin fasaha a matsayin wata hanya da za'a magance matsalolin karancin abinci da ke tunkarar nahiyar Afirka.
Dr Abdourhamane ya bayyana haka ne a yayin taron karawa juna sani na yan jaridu mai taken South west Agroecological ' da aka gudanar a jamiyar Obafemi Awolowo.
Ya ce  wannan wani cigaba ne da ake samu ta hanyar fasaha, na samar da muhalli mai ingance ba tare da an gurbata shi ba.
Afirka zata iya samar da tsaftaccen abinci tare da magance matsala ta fari da yunwa da ka iya faruwa muddin ba'a samar da hanyar inganta samar da abinci ba.
Yana mai bayyana nau'ikan abincin da ka iya karanci a nahiyar Afirka sakamakon gurbatar yanayi ta hanyar wasu sinadaran da ke kashe albarkar kasa , ko magungunan kwari da wasu kamfanoni ke fitarwa ga muhalli.
A yanzu haka dai nahiyar Afirka musammam kasashen  ke da sahara na gab da fuskantar rashin isasshen abinci.
Ya ce rahoton hukumar lafiya ta duniya WHO  ta ce akalla kimanin fiye da yara miliyan 8 ne ke fama da yunwa , wanda adadinsu ya kai kimanin kaso 48 cikin dari dari na adadin lafiyayyun yara da ake da su a nahiyar Afirka a wannan karni.
Dr Issouffou ya ce amfani da fasaha ne kadai zai magance matsalolin da zasu magance fari da yunwa wanda kungiyar AATF ke aiki tukuru akan ta.
Ya kara da cewa tun da suka fara ayyuka a fannin cigaba na samar da abinci a Najeriya sun samar da ingantaccen irin rogo wanda ya taimakawa manoma samar da rogo na kimanin fiye da tan 32 a shekarun da suka gabata.
A yanzu haka suna kan aiki akan sarrafa noman shinkafa da inganta irin waken da kwari basa ci.
Da yake jawabi shugaban jami'ar ta Obafemi Owolowo farfesa Eyitope Ogungbenro Ogunbodede ya ce taron ya zo a lokacin da ake bukata, domin gwamnati na yunkurin tabbatar da abinci ya wadata a kasa baki daya
A hannu guda kuma gwamnati na kokarin samar da  hanyar kudaden shiga.
Ya ce Najeriya na da adadin alumma da suka kai fiye da miliyan 170 , hakan ce ta sa samar da abinci ke da muhimmanci .
Ko a maganar da ake yi nan ba da jimawa ba gwmanatin tarayya tana dab da sayar da irin waken da kwari basa ci.
An fara kera Fensir a Najeriya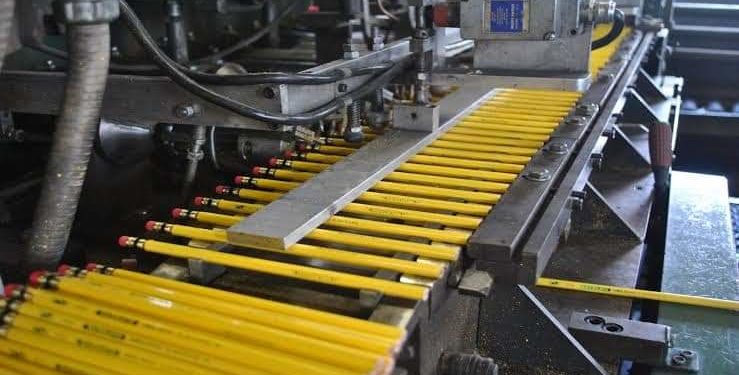 Wani kamfani a nan  gida Najeriya ya fara kera fensira ta hanyar amfani da tsaffin jaridu .
Ministan kimiyya da fasaha Dr. Ogbonnaya Onu ne ya bayyawa cewar kamfanin zai fara samar da akalla pensira fiye da miliyan biyu a duk shekara wanda ya fi karfin amfani birane da yankuna kadai.
Da yake Magana jiya a Abuja yayin da ya karbi bakuncin gangun wani kamfanin da ke samar da pensira na Bamib ya ce' mun yaba da yadda kake gudanar da ayyukanka na cigaban kasa.
Ya ce a wata ziyara da suka kai wani kamfanin samar da fensira a jiha Enugu , 'mun tarar da su suna gudanar da bincike akan fensira, abin takaici ne sakamakon kasar nan bata da wani kamfani da ke samar da fensira a Najeriya .
A da akwai wasu kamfanunuwa da suke sarrafa fensira amma dukkaninsu sun dakushe a yanzu, hakan ce ta sa a matsayina na ministan kimiyya da fasaha na ga dacewar sarrafa shi a Najeriya duba da yadda daliban mu na firamare da ma wasu yan sakandare da ke amfani da fensir.
Minister Onu ya ce a ganinsa fensir ba wani a zo a gani ba, ya kuma zama wajibi a ce Najeriya tana samar da fensiran da take amfani da su.
Ya ce mun basu shekara biyu domin samar da adadin fensiran da ake bukata, yana mai cewa samar da fensiran ya dauki hankali na, domin kuwa duk kayayyakin da ake kera fensiran muna da shi a Najeriya, hakan dai zai samar da ayyukan yi ga matasa
Ministan ya ce kawo yanzu an samu cigaba domin zasu tabbatar da cewar an samar da dukkanin kayayyakin a nan gida Najeriya, tare da cewar tuni gwamnatin Akwa Ibom suka fara kira fensira wanda wannan wani cigaba ne.
Yadda iPhone 11 ta yamutsa hazo a soshiyal midiya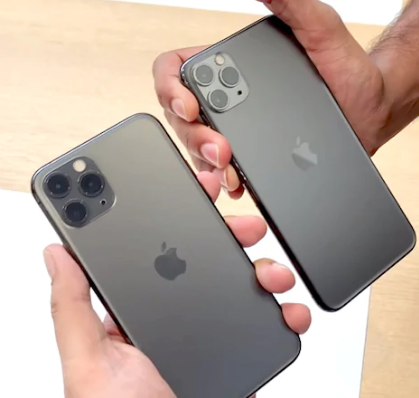 Yadda iPhone 11 ta yamutsa hazo a soshiyal midiya
A ranar 10 ga watan Satumban da muke ciki ne kamfanin sarrafa na'urorin sadarwa na zamani wato Apple ya kaddamar da sabbin kayayyaki, ciki harda wayoyin iPhone 11, iPhone II Pro da kuma Pro Max, wato dai zafafan wayoyi guda uku daga kamfanin.
Wadannan wayoyi dai sun kunshi wasu abubuwa na musamman wadanda suka yiwa sauran wayoyi zarra, an gina kwakwalwar iPhone 11 akan A13 Bionic, a bangaren karfin ma'ajiyar bayanai kuwa wato Memory ta fara daga 64GB, 256GB, da kuma 512GB.
A bangaren kyamara (camera) kuwa iPhone 11 tana da girman 12PM + 12PM, baki dayan kyamarar wayar kuwa iPhone 11 tazo da kyamara guda biyu (2) yayin da iPhone 11 Pro da Pro Max suka zo da kyamara guda uku, wadannan wayoyi dai sune kan gaba wajen karfin kyamara a halin yanzu a duniya.
Game da girman jikin kuwa wayoyin sun kai inci 5.94 x 2.98 x 0.33, babu maganar rashin rike caji domin kuwa an yiwa wadannan wayoyi kyaky-kyawan shiri wajen rike caji na tsawon lokaci.
Akwai wayoyin iPhone 11 kaloli da dama wadanda suka hadar da Fara, Baka, Ruwan Dorawa, Koriya, Ja da kuma Ruwan Hoda.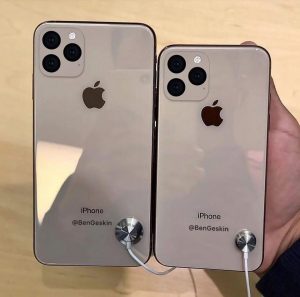 A ranar 20 ga watan Satumban da muke ciki ne dai aka fara sayar da iPhone 11 akan kudi dalar Amurka $3600 wanda ya kama N252, 000 a kudin mu na nan gida Najeriya.
An kafa kamfanin Apple ne a watan Afrilu na shekarar 1987, a birnin California na kasar Amurka, a yanzu dai yana daya daga cikin manyan kamfanonin kere-keren fasahar zamani dake jan zare a duniya.
A nan gida Najeriya wayar iPhone ta zamo wata abar alfahari ga al'umma, musamman matasa wanda kowa ke ribibi wajen ganin ya mallaki waya kirar kamfanin, hakan ne ya sanya labarin kaddamar da iPhone 11 ya zamo jigon tattaunawa a shafukan sada zumunta, inda matasa suka dinga wallafa bayanai kala-kala akan wannan wayar, hakan yasa muka leka dandalin sada zumunta na Twitter da kuma Facebook inda muka dauko muku wasa daga tattaunawar da matasan keyi.
Not the best comparison but here's the iPhone 8 Plus vs iPhone 11 Pro Max (with night mode on) pic.twitter.com/WCxs0cMelj

— Joel Franco (@OfficialJoelF) September 21, 2019
#IPhone 11 tafara raba xumunci na old friends tana connecting na new friendships..! Alamu sun nuna anfara daidaita sahu a kasar nan kwarya tabi kwarya

— Saleeth G Garba (@Dan_yayan_kano) September 23, 2019
Yan Nigeria aita complain Qasa ba kudi amma sabon waya na fitowa sune sahun gaba duk tsadan ta. Allah yasa Mudace https://t.co/ScH8tDZ3Qr

— MUSBEY (@Mus6ey) September 20, 2019
First Pic: iPhone X Cases -N2000 each
Second and Third Pic: iPhone X Tempered Glass Cases -N2500 each
Fourth Pic: iPhone 7/8 Plus Silicon Hijab and Melanin Case -N2000 each

RT please, my customer might be on your timeline. ??❤️ pic.twitter.com/aelbLl1K1C

— Balkisa Naira (@Bilkyysu) September 7, 2019
Ku bayyana mana ra'ayoyin ku dangane da iPhone 11.
Basheer Sharfadi
23rd, September, 2019.
Subscribe to Freedom Radio via Email