Buhari Bans Low Cost Generators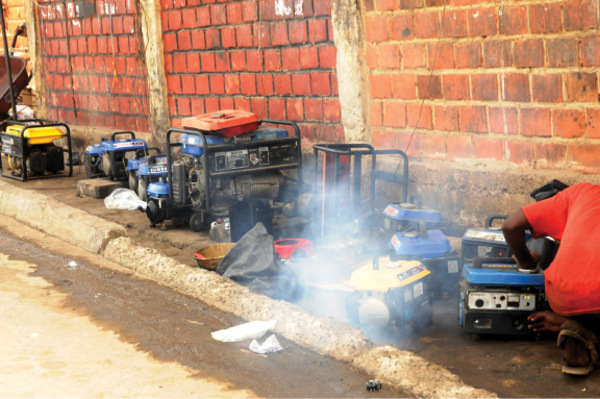 low-cost mini generators, popularly called 'I better pass my neighbour', are must-haves for new entrants to Nigeria's rising middle class population. With perennial epileptic power supply ordinary Nigerians need their own generators to do most basic tasks from charging phones to keeping food fresh in refrigerators.
These mini generators cost as little as $75 while a gasoline tank can be filled with about $5, But these generators also comes with health risks from carbon monoxide emissions and fire hazards particularly when used in the high density dwellings of inner city Lagos or other big urban areas.
The Nigerian government led by President Muhammadu Buhari has decided to ban the bulk importation of low-cost generators to help reduce those risks.
A federal government customs official announced the ban citing air pollution and health risks. "The smaller generators have been banned by the Federal Government because it is causing air pollution and destruction of our lungs and breathing system," the government official said.
The ban will only affect importation of the generators in 'large quantity' but single unit sales will remain permitted according to the government.
Nigeria has spent over $13.5 billion over the last 16 years in tackling power generation and supply, yet electricity shortages are still a major problem. In 2009,  government estimates suggested that 60 million Nigerians—half of the total population at the time—had their own generators at home.
Estimates in 2014, showed Nigerians spent $3.9 billion powering generators in their homes across the country while the national labour union claimed the manufacturers in the country spent $17 billion generating electricity.
If the small generators are banned there will nothing to stop ambitious and determined people upgrading to even larger diesel generators, which would combine worse gas emissions with more noise pollution. The real solution will more likely have to be fixing the national grid and exploring alternative clean energy sources.