Siasia knows how to beat Senegal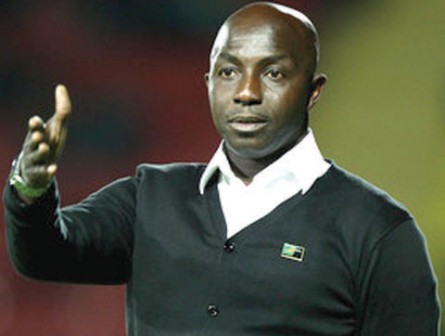 Ahead of the semi final of the ongoing African Youth Championship between Nigeria and host nation, Senegal tomorrow, former Assistant Director (Technical) of the Nigeria Football Federation, NFF, James Peters says Coach Samson Siasia should know how to beat the host country to qualify for the Rio 2016 Olympic Games.
Three teams from the African  championship will qualify automatically for the Olympics while the fourth team will go for a play-off with another country from the Oceania.
Speaking exclusively to Sports Vanguard yesterday in Abuja, Peters said the fact that Nigeria will be confronting the host nation does not mean that they can't overcome them because there is no rule that says that a host nation must win.
"I am not afraid of the host nation because I have the conviction that Coach Siasia knows what to do to get the desired result. Being a host team does not guarantee success, we all know what happened to Brazil when they hosted the last World Cup. And talking about tactics, let me say that it is not what we should discuss on the pages of newspapers, I have Siasia's phone number.  So any suggestion is better given to him directly."