US says it stands with Nigeria in fight against Insurgency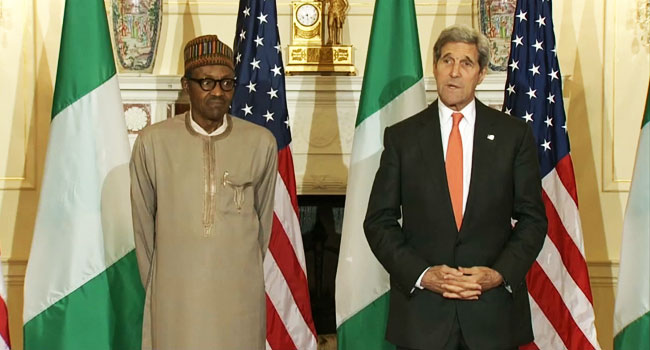 The United States, U.S, has condemned the recent Insurgency attacks in Nigeria, Cameroon, Chad and Niger which resulted in several deaths, noting that it stands with people of the affected countries in their fight against the terrorists.
Disclosing this in a statement issued on Wednesday by its Department of State's Deputy Spokesperson, Mark Toner, U.S reiterated its commitment to helping Nigeria win the war against insurgency.
According to the statement, "The United States remains committed to helping Nigeria and its neighbors counter Boko Haram's senseless acts of terror. Despite much progress over the past year—due in large part to newly bolstered Nigerian and regional efforts—more work remains to ensure the people of Cameroon, Chad, Niger and Nigeria can live in peace.
"The conflict has affected the lives of communities across the Lake Chad Basin region, with some 2.5 million internally displaced people and more than 170,000 Nigerian refugees forced to flee their homes.
"The United States provides advisors, intelligence, training, logistical support, and equipment to our African partners as they work to defeat Boko Haram. We also support those affected by Boko Haram's violence through ongoing humanitarian aid and victim support services.
"The United States will continue working with our partners in the region to identify new opportunities to support their efforts to stop Boko Haram's wanton violence and restore order in the Lake Chad Basin region."