Passengers Stranded At Kano Airport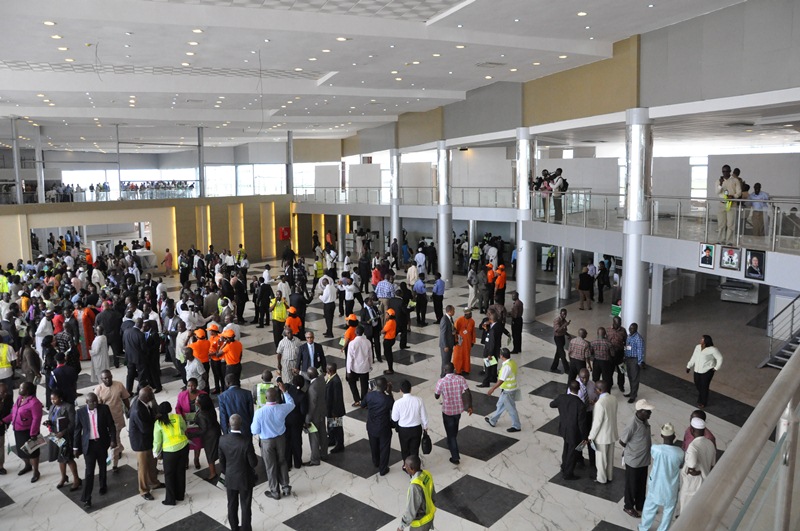 Hundreds of passengers were stranded yesterday at Mallam Aminu Kano International Airport (MAKIA), Kano as airlines cancelled fights due to bad weather, Daily Trust gathered.
Many airlines could not take off from the airport due to bad weather as visibility dropped sharply, an official of AZMAN Air who preferred anonymity, said.
He said the poor visibility made it difficult for airplanes to fly, adding, "Our passengers scheduled to leave Kano by 7:30 am to Lagos could not leave as at this time (12:30pm yesterday) and we don't know when the weather will become normal."
He said however that visibility had started improving, explaining, "It has reached 600 and if it continues like that, by 4pm it will reach a level when aircraft can fly."
He added that similar situation was experienced in the state when flight was cancelled for three consecutive days earlier this month.
A passenger John Emmanuel told Daily Trust that there was nothing he could do about the situation since it was natural, saying "I will wait for a while. If the weather allows the airline to convey us to Lagos, fine; otherwise I will go back home."
Another passenger Aminu Muhammad said he had to call his business partners in Lagos to apologize for the delay in his plan to be in Lagos in the early hours of yesterday.