We'll persuade Boko Haram to embrace peace, says Buhari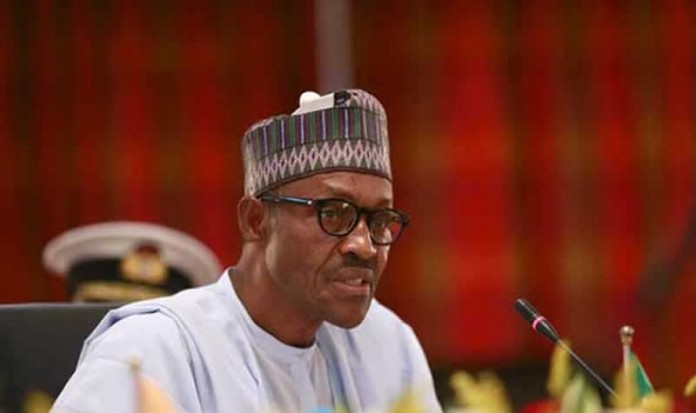 President Muhammadu Buhari on Friday expressed his administration's readiness to put machinery in place to persuade the Boko Haram sect that has been unleashing violence in some parts of the country to embrace peace.
Buhari made the promise while playing host to a delegation of residents of the Federal Capital Territory that included the President of the Senate, Bukola Saraki, who paid him Christmas homage in his official residence at the Presidential Villa, Abuja.
The promise came less than 24 hours after the President claimed that the Federal Government has "technically won the war" against the sect.
In an interview with the BCC, Buhari had claimed that the militant group could no longer mount "conventional attacks" against security forces or population centres, adding that the militant group had been reduced to fighting with improvised explosives devices and remained a force only in its heartland of Borno State.
But the President said on Friday that he would use government institutions to persuade members of the sect to allow peace to reign.
He however did not disclose the nature which the persuasion would take and those that would be involved.
"On Boko Haram, this government is determined to make sure that we persuade them if they can be persuaded, we will use government institutions to persuade them to allow peace to reign," he said.
The President stressed the need for all Nigerians to come come together and pull the country out of the problems that it has found itself.
He said while everybody in the world believed that Nigeria is a lucky country because of its natural resources, the country's problem remained how to organise its citizens and how to get the right leadership in place.
He recalled that from the analysis of the All Progressives Congress during campaign, the party discovered that the country's three biggest problems were security, unemployment of youths as well as bribery and corruption.
He noted that while the youth make up 65 per cent of the country's population, 65 per cent of them are unemployed.
Buhari reiterated his position that there cannot be any development without security.
He said, "We appreciate that the security agencies are doing their best and their best is showing and we have to continue praying for them. There can be no development without security, we have to continue to pray for them.