Buhari vows to strip Boko Haram of 'religious pretensions'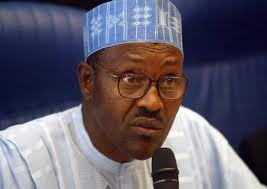 President Muhammadu Buhari on Tuesday urged religious leaders in Nigeria to do more to support the Federal Government's efforts to strip Boko Haram of all its religious pretensions and fully expose the group as vicious terrorists, devoid of any moral or philosophical direction.
He made the call during an audience with Ecuador's new Ambassador to Nigeria, Leopoldo Rovayo Verdesoto, at the Presidential Villa, Abuja.
According to a statement issued by his Special Adviser on Media and Publicity, Femi Adesina, President Buhari noted that a lot had already been done to properly expose Boko Haram as a ruthless, destructive and misguided terrorist group.
He said: "What we have succeeded in doing is to separate terrorism from religion. The initial attraction for recruitments was religion. But now, people cannot relate with their relevance anymore and they are only associated with the destruction of lives and properties.
"If your life does not mean anything to you, other peoples' lives will not mean anything to you as well. And people are beginning to see that Boko Haram is just about destruction and nothing else."
President Buhari also told the new ambassador, who was at the Presidential Villa, to present his letter of credence, that his administration will continue to prioritize diversification and other measures to help the Nigerian economy withstand the shock of falling crude oil prices.
The President also received the letters of credence of the new Ambassador of Zambia, Dr. Solomon Jere and the new Ambassador of Colombia, Ms Claudia Turbay Quintereo.
He wished the trio successful tenures in Nigeria.