Eagles Still Outside Africa's Top Ten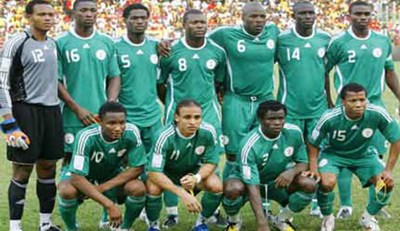 Three-time African champions Nigeria still remains outside the top 10 teams in Africa six months to the main draw for the 2018 World Cup qualifying tournament to be played on league basis.
FIFA announced the latest rankings on Thursday with Nigeria slipping down seven spots to 66th in the world and they are now 14th in Africa.
This ranking could well have a huge impact on how Nigeria are seeded for the World Cup qualifiers on June 24.
As it stands now, Nigeria would be in Pot 3 of the seeded teams, but good enough they have six months to improve on this rating and thereby enhance their chances of qualifying for a sixth World Cup.