Olarenwaju: Israeli Club Treated Me Like A Slave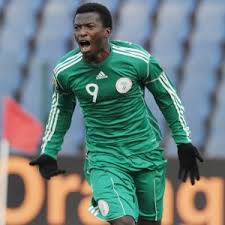 Maccabi Netanya Nigeria striker Olarenwaju Kayode has threatened to drag his club to FIFA after he claimed he was sold behind his back to Austria Vienna.
Kayode is among the group of Netanya players who recently called off their strike over unpaid wages and says the club treated him like a slave in selling him to the Austria side for a reported fee of 800,000 Euros.
The 21-year-old demand the club pay him what is due to him from an initial agreement based on his further sale away from the team hence he will not sign the deal with Austria Vienna and will drag the team to FIFA where he expects to get justice.
"They did not treat me like a human being. They treat me like a slave. I want the money that is due to me, and the money that I deserve base on the agreement we have on future sales. As long as it does not happen, I would not sign anything and am ready to go to FIFA where I expect to get justice," he told One.co.il.
"How can they say they will give money made from my sale to Emeka Ezeala who no longer represents me, where in the world is it done that way?"
He also shut down all rumours linking him with a move to Maccabi Haifa insisting he wants to quit Israel completely.
"It's all nonsense. I do not have any offers from Maccabi Haifa," he said.
The scorer of 13 goals this season will have showdown talks with the club president today to iron out issues concerning the agreement reached with Vienna over his sale.