APC Govs Express Worries about NASS Crisis at Meeting With Buhari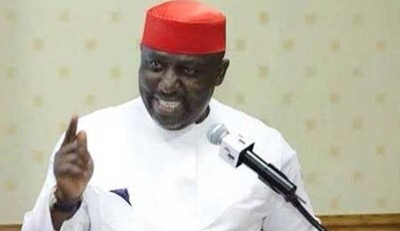 Following the meeting between President Muhammadu Buhari and governors elected on the platform of All Progressives Congress (APC) Tuesday night, the governors have expressed worries over the leadership crisis rocking the National Assembly.
Imo State Governor, Rochas Okorocha, made the position of the governors known when he spoke with State House correspondents after the meeting.
Okorocha said: "We are the All Progressives Congress (APC) governors, we met with Mr. President, we are worried by what is happening at the National Assembly.
"We felt we should rub minds with Mr. President and also to commend him on the steps he has taken so far to address the issue of the economy of the nation which is literarily in shamble."
He noted that the meeting they had with Buhari was reassuring, adding that it was an indication that there was light at the dark end of the tunnel.
"But with all these achievements we are making, we are worried by the pockets of disagreements going on at the National Assembly and we have resolved that we came from a party and our party's views should be respected.
"So, we feel that there's is room for us to invite our senators and look more into the matter and see how we can all make peace.
"We believe that our party which we all came from that everyone should respect our party and for that reason we have decide that we are going to invite our senators and rub minds with them.
"We are saying that there should not be a winner takes it all, that we should carry everybody along, accommodate others as suggested by the party" Okorocha said.
Edo State Governor, Adams Oshiomhole, on his part, told journalists: "Basically, what we are saying is that the senators should adopt the position of the party.
"We were all elected on the platform of the party, we are not just a collection of individuals. We are a political party and when the party has spoken we must listen otherwise if it was a game of individuals like golf then individuals can go their way.
"I think it is very clear at this point that the party has the responsibility to keep the system going. So we as progressive governors we have listed to the president and we have discussed extensively and we are clear that the party's position should be supported by the senators, this is the way it should be and we should start on a note of walking closely."
He added that the governors listen to the party, and as such it is expected APC's senators should also do the same.
After breaking of fast on Tuesday evening, Buhari entered into another meeting at the Presidential Villa with all the APC's governors.
At the meeting, which started around 11pm Tuesday, 16 governors out of the 22 states controlled by APC were present.
The states absent were Lagos, Zamfara, Ogun, Sokoto, Yobe and Bauchi states.
Rundunar 'yan sanda ta Kano ta ja hankali alumma kan zaben ranar Asabar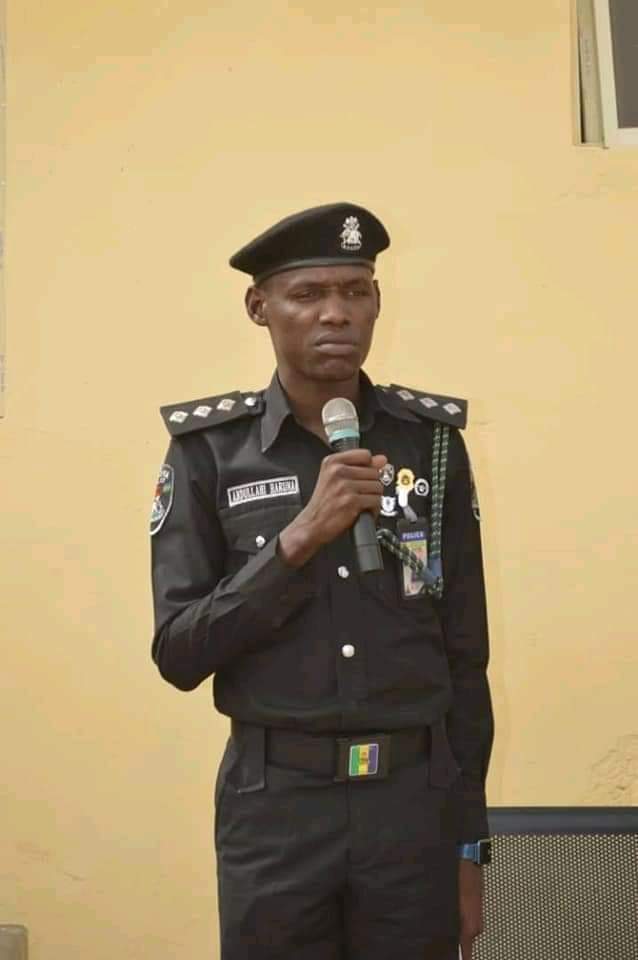 Rundunar 'Yan Sandan Jihar Kano karkashin jagorancin Kwamishinanta Cp Habu A. Sani, na sanar da al'ummar Jihar Kano cewa, hukumar zabe mai zaman kanta wato INEC zata sake gudanar da zabuka Ranar Asabar 25/01/2020 a Kananan hukumomin Bebeji, Tudun Wada, Doguwa, Rogo, Kumbotso, Kiru, Bunkure, Minjibir da kuma Karamar Hukumar Madobi.
Hukumar na bada tabbacin cewa tayi hadin kai da takwarorin hukumomin tsaro dake nan Kano domin tabbatar da anyi zabe lafiya an kuma gama lafiya,
A don haka, al'umma su tabbata sun kiyaye da wasu daga cikin sharudan da ta gidanya don samun nasarar zaben da suka hadar da,duk wani motsin ababen hawa kamar Motoci, Adaidaita Sahu da Babura an haramta shi tun daga daren jajiberen ranar zaben har a kammala a wadannan kananan Hukumomi Guda Tara da za'ayi zabe,  in banda motocin Asibiti, Jami'an Kashe Gobara, Ma'aikatan zabe da wadanda hukumar zaben ta tantance.
Haka zalika rundunar bata yarda duk wasu matasa yan tada zaune tsaye su kusanci inda ake gudanar da zaben ba.
Wannan na kunshe cikin sanarwar da kakkin rundunar 'yan sand ana jihar DSP Abdullahi Haruna ya sanyawa hannu cewa, ta hana  daukar duk wani makami ko kuma abun cutarwa a yayin gudanar da zaben, jami'an tsaro ba za su amince da haka ba.
Haka kuma  Iya wadanda suka cancanci zabe za'a bari a harabar zaben.
Bugu da kari da duk wanda bashi da katin zabe da yake nuna lambar akwatin zabensa a wannan  yanki, hukuma zatayi awon gaba dashi.
Dangane da haka rundunar bata aminta da kawo wani mutum ko wasu mutane inda ake zaben ba. Matukar ba hukumar INEC ce ta tantance suba sannan  iya wakilan Jam'iyyun da hukumar zabe ta tantance aka amince da zuwan su zaben.
Daga karshe  rundunar 'Yan sanda ta Jihar Kano na yiwa al'umma fatan yin zabe lafiya kuma a gama lafiya.
A Don neman taimakon  gaggawa ko kuma sanar da faruwar wani lamari, sai a kira wadannan lambobin 08032419754, 09029292926, 08123821575.
Zamu gina Asibitoci a sabbin masarautu 4 na Kano- Ganduje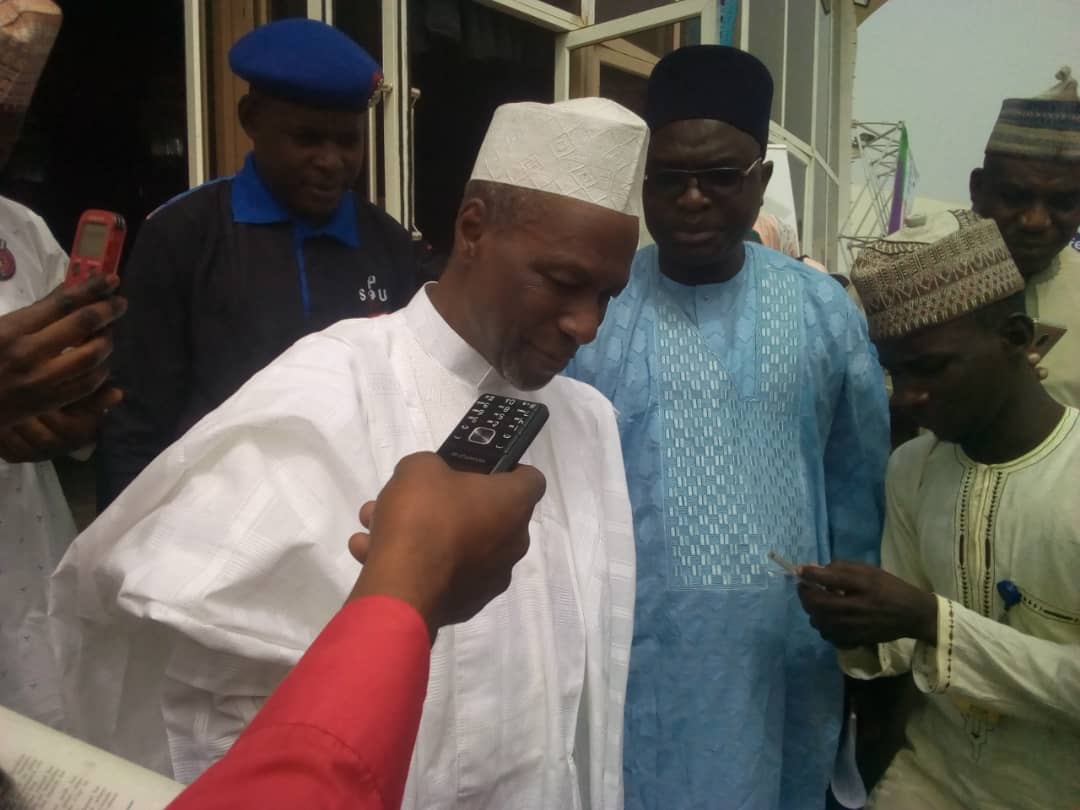 Gwamnatin jihar Kano tace tuni ta bayarda kwangilar gina Asibitoci a dukkannin sabbin masarautin jihar Kano hudu wadanda zasuci gadaje dari hudu domin bunkasa harkar lafiya a jihar Kano.
Sakataren gwamnatin Kano Alhaji Usman Alhaji ne ya bayyana hakan a yayin taron Kungiyar Likitocin kananan yara ta kasa NAPCON.
Alhaji Usman Alhaji yace banda gwamnatin jihar Kano babu wata jiha a fadin Najeria data warewa bangaren lafiya kaso mafi yawa acikin kasafin kudinta sai jihar Kano.
Sakataren gwamnatin jihar Kano Usman Alhaji ya kuma nanata cewa gwamnatin jihar Kano zata cigaba da bunkasa harkar lafiya domin ciyarda bangaren lafiya gaba.
Wakilin mu Abdulkarim Muhammad Abdulkarim Tukuntawa ya ruwaito cewa Sakataren gwamnatin Kano Usman Alhaji na cewa gwamnatin Kano zata cigaba da baiwa bangarorin ilimi da lafiya fifiko sama da komai kamar yadda Majalisar dinkin duniya ta shaida cewa duk kasar dake son cigaba dole ne sai ta fifita wadannan bangarori guda biyu
 Zulum sarkin aiki – Inji masu iya magana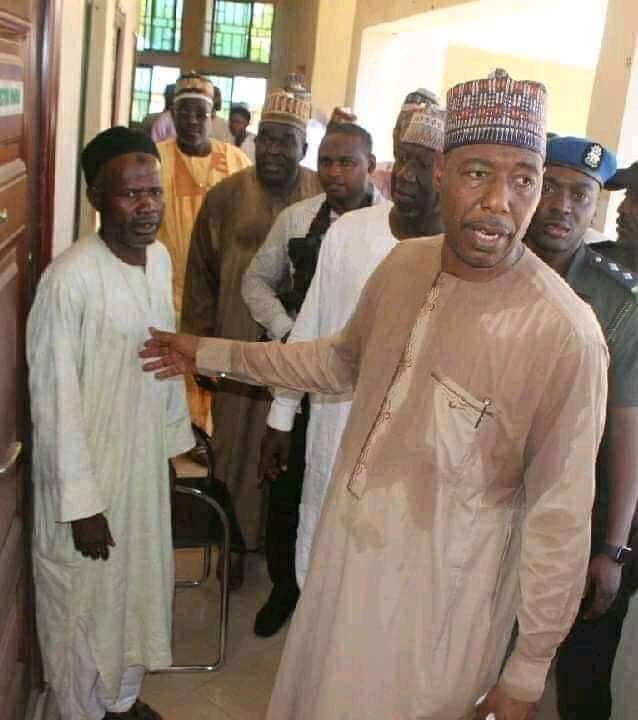 Daga Nasiru Salisu Zango
farfesa Babagana Umara Zulum shine Gwamna da yanzu ya zama zakaran gwajin dafi a cikin gwamnonin Nigeria.
Kokarinsa da jajircewarsa wajen kare hakkin talaka a salon mulki irin na salihan baya, shine ya zame masa Jari wajen samun karuwa, ba a jihar Borno Kadai ba har ma a Nigeria baki daya.
Gidan radiyon freedom muryar jama'a zai cigaba da kawo muku Shiri na Musamman akan ayyukan Professor Babagana Umara Zulum gwamnan jihar Borno.
za'a yi ne a tasoshin mu dake Kano da Kaduna.
Shirin zaizo da karfe 7.30 na dare a tashar freedom Kaduna, karfe 8 zuwa 10-10:30 na daren Lahadin a tashar Freedom dake Kano.
HON. Tanimu Tahir Mbaya mataimakin gwamnan jihar Borno a Fannin Yada labarai shine ya dauki nauyin kawo shirin.
A kasance damu Dan Jin kokarin Murucin Kan Dutse Bai fito ba sai da ya shirya.
Rubutu daga Nasiru Salisu Zango