Buhari To Meet With Over 10,000 Defecting Politicians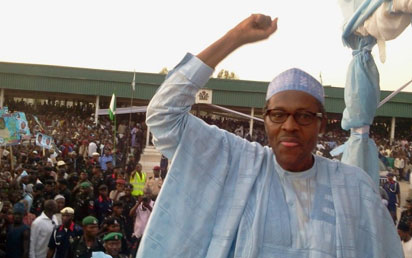 The President of Nigeria, Muhammadu Buhari will be meeting with the over 10,000 politicians defecting from the Peoples Democratic Party (PDP) and other political parties to the All Progressives Congress (APC) in Bayelsa.
It was learnt that the President will on Saturday (today) pay his first visit to Bayelsa state since assuming office where he will personally welcome the defectors.
The President will be joining the state party leader, Chief Timipre Sylva, and the Chairman of the State Working Committee of the party, Chief Timipa Tiwei Orunimighe to welcome the defecting leaders including the former Managing Director, Niger Delta Development Commission and ex-Presidential Special Adviser, Chief Ndutimi Alaibe; Senator Heineken Lokpobiri, Admiral Festus Porbeni; former Acting Governors Nestor Binabo and Werinipre Seibarugu.
Others also in the pack of defectors to the APC are Senator John Brambaifa, Senator Clever Ikisipo, Ambassador Emmanuel Otiotio, Chief Nathan Egba, Dr. Silva Opuala-Charles, former House of Representatives member, Dr. Stella Dorgu and former NDDC Chairman, Prof. Tarila Tebepah.