Yanzu -yanzu an dage gasar wasanni ta kasa saboda barazanar Corona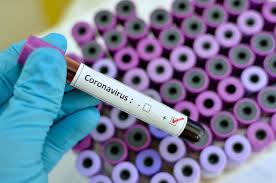 Ministan matasa da wasanni na kasa  Mista Sunday Dare, ya sanar da dage gasar wasanni ta kasa  'National sport Festival' karo na 20, da za ta  gudana a birnin  Edo na jihar Benin a shekarar bana  sakamakon barazanar cutar Coruna.
Ministan ya bayyana haka ne  a shafin sa na sada zumunta na twitter , in da yace bayan  wata tattaunawa da yayi da kwararru da ministan lafiya, da duba yanayin da cutar mai taken Covid 19, ke yaduwa  sakamakon barazana yasa aka yanke shawarar dage wasannin. Ya kuma kara da cewa za  a sanar da matsaya ta gaba dangane da gasar a gaba.
Following the briefing of Mr. President from myself and the Minister of State for Health on COVID 19, Mr. President approved the immediate postponement of Edo Sports festival to a future date

— Sunday Dare (@SundayDareSD) March 17, 2020
Minista Dare, ya kara da cewa  an yanke shawarar bayan tuntubar shugaban kasa tare da yi masa bayanai wanda sukayi shi da ministan lafiya, kuma shugaban kasa Muhammadu Buhari, ya amince da dage gasar gaba daya.
Subscribe to Freedom Radio via Email