Za'a sake tona wata gawa da aka binne-Ustaz Sarki Yola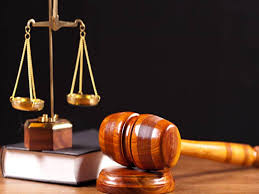 Babbar kotun shari'ar musulunci karkashin Mai sharia Ustaz Sarki Yola a Kano tayi umarni da a tono wata gawa da aka binne ba daidai ba.
Mai shari'ar Ustza Sarki Yola ya bada umarnin ne bayan zaman kotun a yau Litinin
Ku saurari cikakken labarin cikin shirin Inda rank ana yau tare da Nasiru Salisu Zango da misalin karfe 9 da rabi Staff responsible for issuing passports are no better than the average person at identifying if someone is holding a fake id front and back photograph. We likewise found enormous contrasts in capacity between individual identification giving officials on this assignment. Some staff performed very well, recommending that choosing staff that are especially great at matching countenances would give huge enhancements in security.