Adadin masu Corona ya haura 200 a Kano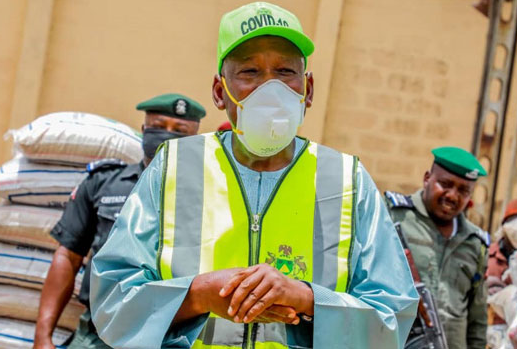 Gwamnatin jihar Kano ta ce yanzu haka adadin wadanda suka kamu da cutar Covid-19 ya kai 219 a jihar.
Ma'aikatar lafiya ta jihar Kano ta wallafa a shafinta na Twitter cewa a ranar Alhamis kadai an samu karin mutane 80 da aka samu na dauke da cutar a jihar.
#COVID19KN Update as at 11:58pm 30th April 2020
•80 New #COVID19KN cases confirmed.
•Total confirmed cases in @KanostateNg are now 219.
Please respect the #KanoLockdown and #StayAtHome to break the chain of #COVID19 transmission pic.twitter.com/OJ3cYWuc7G

— Kano State Ministry of Health (@KNSMOH) April 30, 2020
Har ila yau ma'aikatar lafiyan ta Kano ta nemi al'ummar jihar kan suyi biyayya ga matakan da gwamnati ke dauka domin dakile cutar.
Wannan da na zuwa ne bayan da karin cibiyar gwajin cutar Covid-19 ta biyu a jami'ar Bayero ta fara aiki.