Gidan Makama Museum: Kano's History Nexus
Gidan Makama Museum or Kano Museum is situated in Kano. This building served as temporary palace of Kano before the current palace Gidan Rumfa was constructed in the 15th century. It has significant collections of arts, crafts and items of historic interest related to the Kano area. Located in a 15th-century historical building which is recognised as a National Monument by government, the museum is divided into many galleries, each with their own centre of focus. Galleries include the Zaure in the main entrance with displays of traditional materials, city walls and maps of Kano, the history of statehood, Kano in the 19th century, the Civil War, economy, industry and music.
Gidan Makama Museum is one of the thirty-two Museums under the National Commission for Museums and Monument. It is located in the heart of Kano Old City, opposite the Emir's Palace. Gidan Makama (Makama's House) is both a National Monument and a Museum. It is known for its traditional architectural excellence. It has superb historical and ethnographic collections on Kanawa civilization and Hausa land in general.
Gidan Makama was built in the 15th Century A.D by Emir Abdullahi Burja as residential complex for Rumfa his grandson. Prince Rumfa was later appointed the Makaman Kano, Heir Apparent to the Emir. This explains why the house is referred to as Gidan Makama, though some prefer to refer to the complex as Gidan Rumfa. When Rumfa moved to his new Palace, the subsequent Makama's continued to use the complex as their Official residence a situation that more or less persists till date.
The complex was split into three. The West most sectors houses the Museum, while the central area is used by the Makama and the east most area houses two educational institutions.
The Museum Frontage
Items exhibited here are huge pots excavated by archaeologists at Kofar Kabuga. There are various explanations as to the use of these pots. A tradition states that they were buried along the city-walls by Kings of Kano for protection. Another version states that the pots were kept underground for storage of grains. Ethno-archaeological research however suggests that they could have been associated with cloth dying industry for which Kano has been famous for several centuries.
Two cannons are exhibited at the entrance. They were abandoned by the Colonial conquerors in Kano. They are believed to have been part of the arsenals with which the British conquered Kano in 1903. The canons were discovered at a Military barracks at Bompai, Kano.
Gallery One: Zaure
Zaure is the main entrance of a typical Hausa building. Exhibited in this gallery are items related to traditional architecture materials like Makuba, Azara, Jakarsa Gashin jima etc. and pictures of historical buildings in Kano. The original Gate of Kofar Waika (one of the Kano City Gates) is also exhibited here it has an inscription on it which is believed to be the earliest public inscription on the door against the enemies of Kano.
Gallery Two: City Walls and Early Maps of Kano
There is a small section on the archaeology of Kano. There are samples of archaeological findings of the late Stone Age and early Iron Age which gives a glimpse of populations living and around the Dala hill at these periods. Another set of displays here focuses on the evolution of Kano city as depicted by the pattern of the city wall. The various maps by early explorers and (2) Travellers though with varying degrees of accuracy gave interesting pictures of the expansion of Kano City by the nineteenth century.
Gallery Three: History of Statehood
This gallery depicts the History of Kano City from its foundation to the present day. Oral traditions documents the time of Barbushe (A High Priest) and recounts how he set up the shrine of Tsumburbura and also how he controlled several lesser priests. It also gives the story of strangers to Kano land led by Bagauda and how they imposed themselves on the heirs of Barbushe and the subsequent conflicts they had. Symbols of Kingship and defence are also showcased in the gallery.
Gallery Four: Kano in the 19th Century
This focuses on the history of Kano in the 19th century. There are illustrations, which depict the 19th century Jihad of Usman Dan Fodio, which brought to an end the Habe ruling dynasty in Kano, written by European travelers and explorers like Henry Barth, Hugh Clapperton etc.
Gallery Five: Kano Civil War
The gallery tells the story of Kano civil war (BASASA) and the British invasion of Kano in 1903. The appointment of Mohammadu Tukur against all advice by Musulumi to succeed his father Bello in 1883 as Emir was the main cause of the civil war. Yusuf, his uncle was not happy and along with his brothers declared war on the new Emir. Though, Yusuf died at Garko his allies succeed in flushing Tukur from the palace. Later Aliyu (Sarkin Kano Alu) as installed Emir. The colonial invasion of Kano was sequel to the declaration of Northern Nigeria as a protectorate by the British Government with Lugard as Governor of Kano. When Kano refused to surrender, it was consequently invaded. They broke through Kofar Kabuga and the Emir (Sarkin Kano Alu) was sent to exile to Lokoja where he died. Abbas was installed as Emir by the British Colonial Force.
Gallery Six: The Economy and Durbar
This contains the history of Kano economy from the last five hundred years. Kano had been a centre of commerce in Western Sudan, which attracted traders from all over the world. On display are pottery, textile, and calabash carving of early industry.
Durbar in Kano is well known. The durbar is a four-day colourful event of spectacular parade of Horsemanship to mark the end of Ramadan fasting and 10th of DHUL-HIJJA. The Major events are Hawan Edi, Hawan Daushe, Hawan Nassarawaand Hawan Panisau and Hawan Dorayi. Durbar is also organised for visiting Heads of States. It is almost certain in Kano that patriotism to horsemanship is unspeakable to kingship and allegiance to the kingship cannot be separated from the horsemanship.
Gallery Seven: The Economy
This gallery is about the consolidation of Colonial rule and incorporation of Kano economy into the world capitalist system. The introduction of the first railway line in 1911, the commencement of western education, the provision of electricity and pipe borne water are highlighted.
Gallery Eight: Dar-Al-Islam
As the name suggests, the gallery is all about Islamic heritage of the Kanawa. On display is the information about the pillars of Islam, astrology, copy of hand written Al-Quran, information about the Maliki school of thought, etc.
Gallery Nine: Industry
This gallery contains the products of industries in Kano such as textile, basketry, leather work, etc. The gallery depicts the skilful nature of the Kanawas. The cottage industries that produce the above mentioned products were the backbone of Kano economy long before the arrival of the colonial forces. The products help to define the role of men and women while the design on them defines the status and age grades in Hausa society
Gallery Ten: Music
This gallery contains Kano musical instruments made up of wood, vegetable fibres, aluminium, bowls and other materials. The gallery contains ornaments, which are largely of metal (bracelets, anklets), carving, stone bracelets and beads.
Gallery Eleven: The Madobi Hut
This gallery is about traditional Hausa female room. It showcases their roles in the Hausa society. Exhibits in the room are Tasa, Taskira, Tukurwa Bed, Calabashes stone etc.
Education programmes offered by gidan makama museum, tour guides
The Museum education specialists conduct visitors round the galleries on request by the visitors.
Organised visits
This programme is provided to allow school children and their teachers to go through an exploratory tour of Gidan Makama Museum. Such schools on excursion are required to inform the education unit in advance of their visit. This enables adequate preparation for their reception.
Saturday Art Club
An Art Club is organized for children on Saturdays within the museum premises. This programme is designed to help develop the creativity in children using the Kanawa civilisation as the context of this cultural expression. This programme caters for children between the ages of six and eighteen. There is provision for quarterly exhibition of the art products of the group.
Sallah Fanfare
The museum organizes Sallah fanfares for families to relax during the Sallah celebrations.
Culled from kanoonline.com
Za'a fara amfani da fasahar zamani don inganta noma- AATF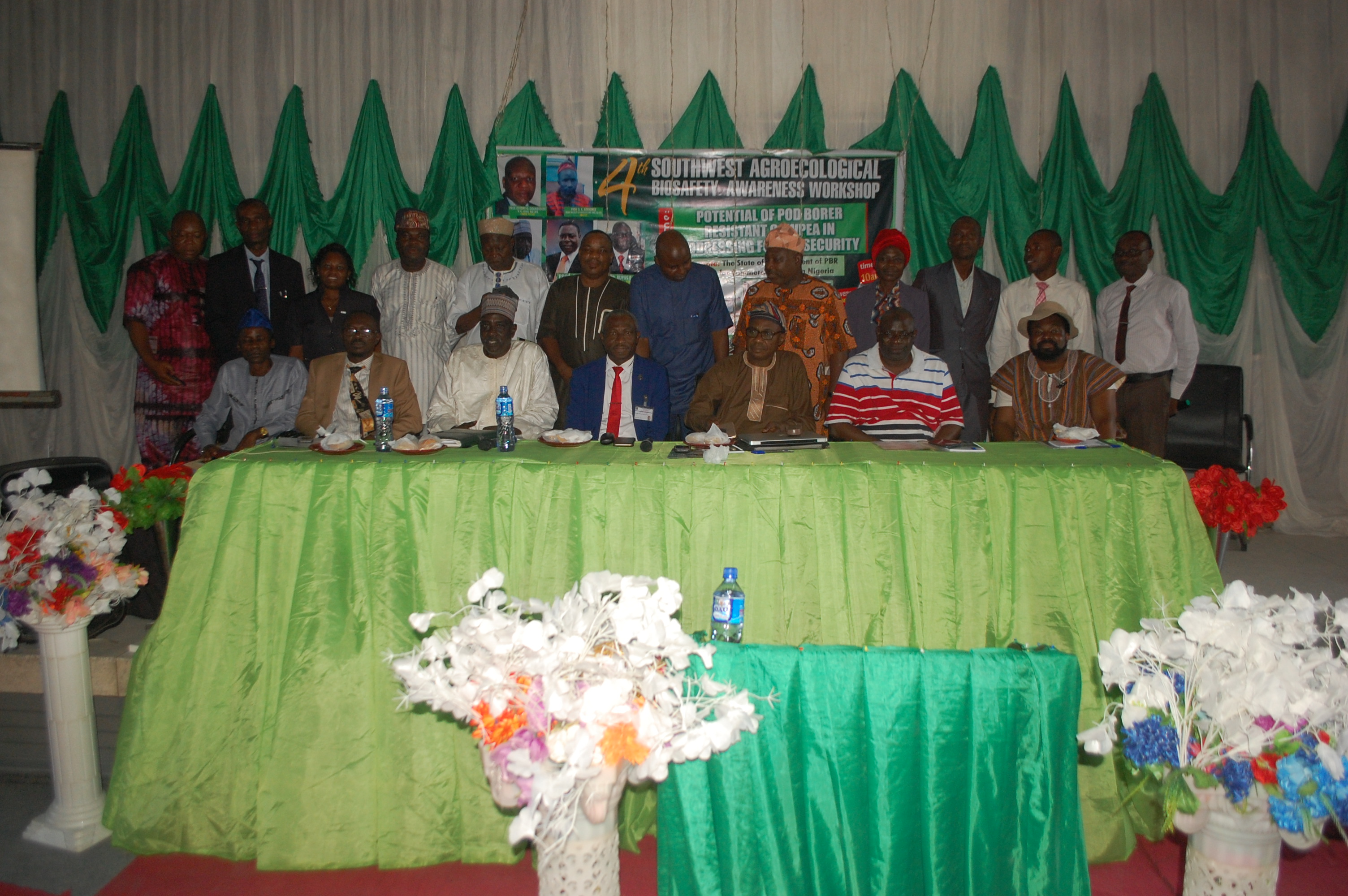 Shugaban kungiyar harkokin noma ta Afirka AAFT Dr Issuofou Kollo Abdourhamane ya ja hankalin kasashen Afirka wajen yin maraba da sabbin hanyoyin fasaha a matsayin wata hanya da za'a magance matsalolin karancin abinci da ke tunkarar nahiyar Afirka.
Dr Abdourhamane ya bayyana haka ne a yayin taron karawa juna sani na yan jaridu mai taken South west Agroecological ' da aka gudanar a jamiyar Obafemi Awolowo.
Ya ce  wannan wani cigaba ne da ake samu ta hanyar fasaha, na samar da muhalli mai ingance ba tare da an gurbata shi ba.
Afirka zata iya samar da tsaftaccen abinci tare da magance matsala ta fari da yunwa da ka iya faruwa muddin ba'a samar da hanyar inganta samar da abinci ba.
Yana mai bayyana nau'ikan abincin da ka iya karanci a nahiyar Afirka sakamakon gurbatar yanayi ta hanyar wasu sinadaran da ke kashe albarkar kasa , ko magungunan kwari da wasu kamfanoni ke fitarwa ga muhalli.
A yanzu haka dai nahiyar Afirka musammam kasashen  ke da sahara na gab da fuskantar rashin isasshen abinci.
Ya ce rahoton hukumar lafiya ta duniya WHO  ta ce akalla kimanin fiye da yara miliyan 8 ne ke fama da yunwa , wanda adadinsu ya kai kimanin kaso 48 cikin dari dari na adadin lafiyayyun yara da ake da su a nahiyar Afirka a wannan karni.
Dr Issouffou ya ce amfani da fasaha ne kadai zai magance matsalolin da zasu magance fari da yunwa wanda kungiyar AATF ke aiki tukuru akan ta.
Ya kara da cewa tun da suka fara ayyuka a fannin cigaba na samar da abinci a Najeriya sun samar da ingantaccen irin rogo wanda ya taimakawa manoma samar da rogo na kimanin fiye da tan 32 a shekarun da suka gabata.
A yanzu haka suna kan aiki akan sarrafa noman shinkafa da inganta irin waken da kwari basa ci.
Da yake jawabi shugaban jami'ar ta Obafemi Owolowo farfesa Eyitope Ogungbenro Ogunbodede ya ce taron ya zo a lokacin da ake bukata, domin gwamnati na yunkurin tabbatar da abinci ya wadata a kasa baki daya
A hannu guda kuma gwamnati na kokarin samar da  hanyar kudaden shiga.
Ya ce Najeriya na da adadin alumma da suka kai fiye da miliyan 170 , hakan ce ta sa samar da abinci ke da muhimmanci .
Ko a maganar da ake yi nan ba da jimawa ba gwmanatin tarayya tana dab da sayar da irin waken da kwari basa ci.
An fara kera Fensir a Najeriya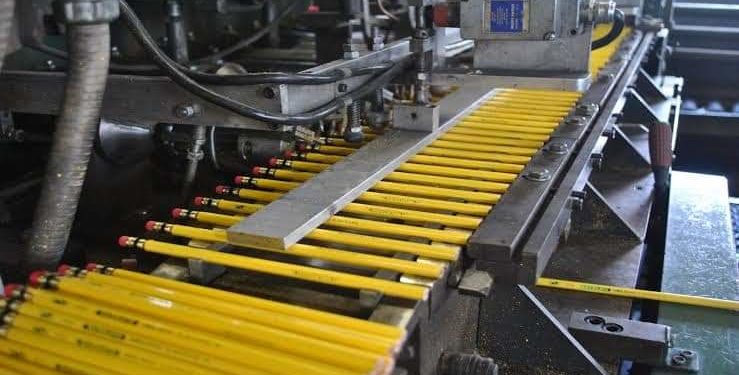 Wani kamfani a nan  gida Najeriya ya fara kera fensira ta hanyar amfani da tsaffin jaridu .
Ministan kimiyya da fasaha Dr. Ogbonnaya Onu ne ya bayyawa cewar kamfanin zai fara samar da akalla pensira fiye da miliyan biyu a duk shekara wanda ya fi karfin amfani birane da yankuna kadai.
Da yake Magana jiya a Abuja yayin da ya karbi bakuncin gangun wani kamfanin da ke samar da pensira na Bamib ya ce' mun yaba da yadda kake gudanar da ayyukanka na cigaban kasa.
Ya ce a wata ziyara da suka kai wani kamfanin samar da fensira a jiha Enugu , 'mun tarar da su suna gudanar da bincike akan fensira, abin takaici ne sakamakon kasar nan bata da wani kamfani da ke samar da fensira a Najeriya .
A da akwai wasu kamfanunuwa da suke sarrafa fensira amma dukkaninsu sun dakushe a yanzu, hakan ce ta sa a matsayina na ministan kimiyya da fasaha na ga dacewar sarrafa shi a Najeriya duba da yadda daliban mu na firamare da ma wasu yan sakandare da ke amfani da fensir.
Minister Onu ya ce a ganinsa fensir ba wani a zo a gani ba, ya kuma zama wajibi a ce Najeriya tana samar da fensiran da take amfani da su.
Ya ce mun basu shekara biyu domin samar da adadin fensiran da ake bukata, yana mai cewa samar da fensiran ya dauki hankali na, domin kuwa duk kayayyakin da ake kera fensiran muna da shi a Najeriya, hakan dai zai samar da ayyukan yi ga matasa
Ministan ya ce kawo yanzu an samu cigaba domin zasu tabbatar da cewar an samar da dukkanin kayayyakin a nan gida Najeriya, tare da cewar tuni gwamnatin Akwa Ibom suka fara kira fensira wanda wannan wani cigaba ne.
Yadda iPhone 11 ta yamutsa hazo a soshiyal midiya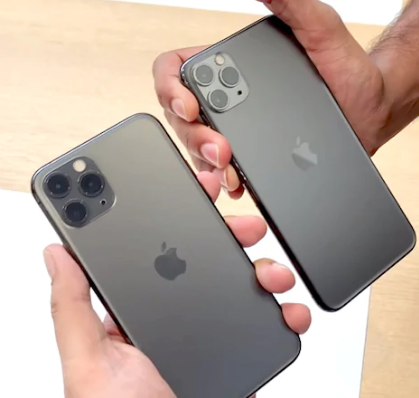 Yadda iPhone 11 ta yamutsa hazo a soshiyal midiya
A ranar 10 ga watan Satumban da muke ciki ne kamfanin sarrafa na'urorin sadarwa na zamani wato Apple ya kaddamar da sabbin kayayyaki, ciki harda wayoyin iPhone 11, iPhone II Pro da kuma Pro Max, wato dai zafafan wayoyi guda uku daga kamfanin.
Wadannan wayoyi dai sun kunshi wasu abubuwa na musamman wadanda suka yiwa sauran wayoyi zarra, an gina kwakwalwar iPhone 11 akan A13 Bionic, a bangaren karfin ma'ajiyar bayanai kuwa wato Memory ta fara daga 64GB, 256GB, da kuma 512GB.
A bangaren kyamara (camera) kuwa iPhone 11 tana da girman 12PM + 12PM, baki dayan kyamarar wayar kuwa iPhone 11 tazo da kyamara guda biyu (2) yayin da iPhone 11 Pro da Pro Max suka zo da kyamara guda uku, wadannan wayoyi dai sune kan gaba wajen karfin kyamara a halin yanzu a duniya.
Game da girman jikin kuwa wayoyin sun kai inci 5.94 x 2.98 x 0.33, babu maganar rashin rike caji domin kuwa an yiwa wadannan wayoyi kyaky-kyawan shiri wajen rike caji na tsawon lokaci.
Akwai wayoyin iPhone 11 kaloli da dama wadanda suka hadar da Fara, Baka, Ruwan Dorawa, Koriya, Ja da kuma Ruwan Hoda.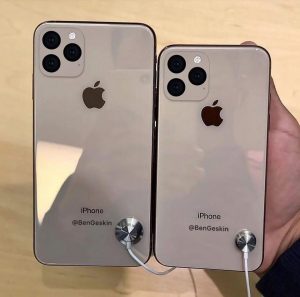 A ranar 20 ga watan Satumban da muke ciki ne dai aka fara sayar da iPhone 11 akan kudi dalar Amurka $3600 wanda ya kama N252, 000 a kudin mu na nan gida Najeriya.
An kafa kamfanin Apple ne a watan Afrilu na shekarar 1987, a birnin California na kasar Amurka, a yanzu dai yana daya daga cikin manyan kamfanonin kere-keren fasahar zamani dake jan zare a duniya.
A nan gida Najeriya wayar iPhone ta zamo wata abar alfahari ga al'umma, musamman matasa wanda kowa ke ribibi wajen ganin ya mallaki waya kirar kamfanin, hakan ne ya sanya labarin kaddamar da iPhone 11 ya zamo jigon tattaunawa a shafukan sada zumunta, inda matasa suka dinga wallafa bayanai kala-kala akan wannan wayar, hakan yasa muka leka dandalin sada zumunta na Twitter da kuma Facebook inda muka dauko muku wasa daga tattaunawar da matasan keyi.
Not the best comparison but here's the iPhone 8 Plus vs iPhone 11 Pro Max (with night mode on) pic.twitter.com/WCxs0cMelj

— Joel Franco (@OfficialJoelF) September 21, 2019
#IPhone 11 tafara raba xumunci na old friends tana connecting na new friendships..! Alamu sun nuna anfara daidaita sahu a kasar nan kwarya tabi kwarya

— Saleeth G Garba (@Dan_yayan_kano) September 23, 2019
Yan Nigeria aita complain Qasa ba kudi amma sabon waya na fitowa sune sahun gaba duk tsadan ta. Allah yasa Mudace https://t.co/ScH8tDZ3Qr

— MUSBEY (@Mus6ey) September 20, 2019
First Pic: iPhone X Cases -N2000 each
Second and Third Pic: iPhone X Tempered Glass Cases -N2500 each
Fourth Pic: iPhone 7/8 Plus Silicon Hijab and Melanin Case -N2000 each

RT please, my customer might be on your timeline. ??❤️ pic.twitter.com/aelbLl1K1C

— Balkisa Naira (@Bilkyysu) September 7, 2019
Ku bayyana mana ra'ayoyin ku dangane da iPhone 11.
Basheer Sharfadi
23rd, September, 2019.
Subscribe to Freedom Radio via Email