Kofar Mata Dye Pits: Diary of a Dying Business
The Kofar Matar Dye Pits are a very historical place for the people of Kano. Established in 1498, the Kofar Matar pits situated in the city centre, goes as way back as 500yrs plus. It has been constantly in use ever since, and a lot of tourists come from all over the world to see it. Interestingly, they still use the same method they did use in those days.
Kofar Mata dye pits are located very close to the old Kofar Mata historical gate and walls, also known as Ganuwa. According to a school of thought, the dye pits existed long before the building of the Kofar Mata gate and walls. The Kofar Mata dye pits are also located east of the Kano City central mosque.
The famous Kofar Mata dye pits have surpassed history as even the greatest of world leaders have confirmed knowledge of it in books of history and great museums across the globe.
However, it is now faced with time changing events and leadership. It was originally an open place with no fence or beautification, and nothing was being done to modernize it.
The Kano indigo-vegetable dyeing pits are one of the most fascinating aspects of the old city. Various designs are folded into the material before dyeing and the fabric is often beaten to achieve the shiny, decent appearance. The techniques employed to obtain this look are unmatched around the world. And, although the methods they use are ancient, these lush works of art on fabric have remained extremely popular and have continued to be in great demand.
There were dyeing pits in Zaria as well as in Kano those days when they were all still at use. Today, only the famous Kofar Mata pits of Kano have survived – they have also become a much liked tourist attraction. Tourists are delighted to know that the pits they are looking at were actually founded in 1498 and the dying process has not changed in centuries.
The Tuaregs have always been good customers of the Zango fabrics. They are also known as the "Blue Men of the Desert" due to the fact that for them, the indigo fabric is left natural after the dye and not fixed with salt and vinegar so that when it is washed, it dyes their faces and hands blue. Quite beautiful, you'll say.
On just a single visit, one may not easily appreciate the efforts that are being put in to produce the final work on a fabric from the pits. It is an amazing trip to take to the famous Kano dyeing pit where clothes that originally came in plain white colours are dyed and transformed into patches of colours, patterns and designs. At the entrance of the Kofar Mata Dyeing Pits, hordes of activities are in full swing.
Girls and women also hawk their goods which include some gourds of fresh nono (fresh cow milk) sitting pretty on their heads, others also hawk kola nuts, groundnuts, and other items. The Kano dyeing pit, which was until recent years, open and unguarded is completely cordoned off from public view. Unless you walk into the place, it is not possible to see the ancient structure where young men and women sweat it out in the scorching sun dyeing cloths.
However, at the other end of the dye pits site, there were a number of people practicing what they called Bugu; that is hammering the dyed and dried fabrics with wood. According to a young Baballe, the practice of Bugu is as old as dying itself and always came second to dying. In fact, it was an old way of pressing clothes into shape, he added, while describing the business as lucrative, considering that it goes with modern time where people brought their clothes for bugu in the case of power outage.
It was observed with utmost dismay how the long-age dying industry became a shadow of itself, where out of the almost 100 dye pits only one has been functioning.
Enquiries at the Kano State Tourism Board to ascertain the mystery surrounding the total collapsed of the trade of traditional dying revealed that insurgency, modern dying and negligence on the part of government were the causes of the death of the trade.
In our encounter with one of the tourism board staff, he expressed concern that the board had not been doing enough to assist the business than doing all what it could to keep the place as the only tourists attraction site.
He also emphasised the significance of modern dying as all-encompassing and can dye various colours than traditional dying that produced only lagoon blue colour.
Kofar Mata dye pits site is now under the control and administration of the Kano State Tourism Board, and still exists and continues to receive tourists and business patrons, only marred by the insurgency in the country today.
Za'a fara amfani da fasahar zamani don inganta noma- AATF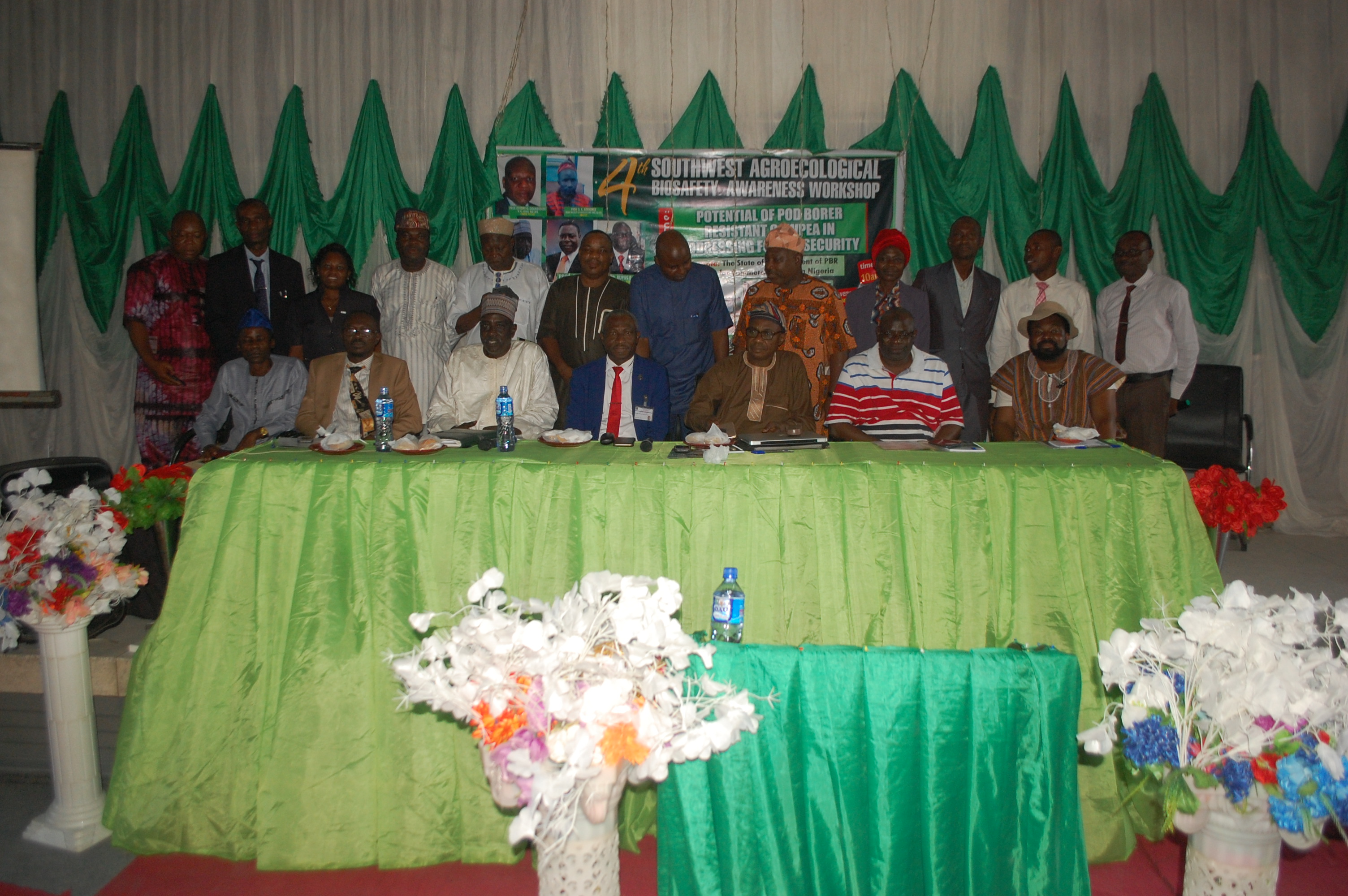 Shugaban kungiyar harkokin noma ta Afirka AAFT Dr Issuofou Kollo Abdourhamane ya ja hankalin kasashen Afirka wajen yin maraba da sabbin hanyoyin fasaha a matsayin wata hanya da za'a magance matsalolin karancin abinci da ke tunkarar nahiyar Afirka.
Dr Abdourhamane ya bayyana haka ne a yayin taron karawa juna sani na yan jaridu mai taken South west Agroecological ' da aka gudanar a jamiyar Obafemi Awolowo.
Ya ce  wannan wani cigaba ne da ake samu ta hanyar fasaha, na samar da muhalli mai ingance ba tare da an gurbata shi ba.
Afirka zata iya samar da tsaftaccen abinci tare da magance matsala ta fari da yunwa da ka iya faruwa muddin ba'a samar da hanyar inganta samar da abinci ba.
Yana mai bayyana nau'ikan abincin da ka iya karanci a nahiyar Afirka sakamakon gurbatar yanayi ta hanyar wasu sinadaran da ke kashe albarkar kasa , ko magungunan kwari da wasu kamfanoni ke fitarwa ga muhalli.
A yanzu haka dai nahiyar Afirka musammam kasashen  ke da sahara na gab da fuskantar rashin isasshen abinci.
Ya ce rahoton hukumar lafiya ta duniya WHO  ta ce akalla kimanin fiye da yara miliyan 8 ne ke fama da yunwa , wanda adadinsu ya kai kimanin kaso 48 cikin dari dari na adadin lafiyayyun yara da ake da su a nahiyar Afirka a wannan karni.
Dr Issouffou ya ce amfani da fasaha ne kadai zai magance matsalolin da zasu magance fari da yunwa wanda kungiyar AATF ke aiki tukuru akan ta.
Ya kara da cewa tun da suka fara ayyuka a fannin cigaba na samar da abinci a Najeriya sun samar da ingantaccen irin rogo wanda ya taimakawa manoma samar da rogo na kimanin fiye da tan 32 a shekarun da suka gabata.
A yanzu haka suna kan aiki akan sarrafa noman shinkafa da inganta irin waken da kwari basa ci.
Da yake jawabi shugaban jami'ar ta Obafemi Owolowo farfesa Eyitope Ogungbenro Ogunbodede ya ce taron ya zo a lokacin da ake bukata, domin gwamnati na yunkurin tabbatar da abinci ya wadata a kasa baki daya
A hannu guda kuma gwamnati na kokarin samar da  hanyar kudaden shiga.
Ya ce Najeriya na da adadin alumma da suka kai fiye da miliyan 170 , hakan ce ta sa samar da abinci ke da muhimmanci .
Ko a maganar da ake yi nan ba da jimawa ba gwmanatin tarayya tana dab da sayar da irin waken da kwari basa ci.
An fara kera Fensir a Najeriya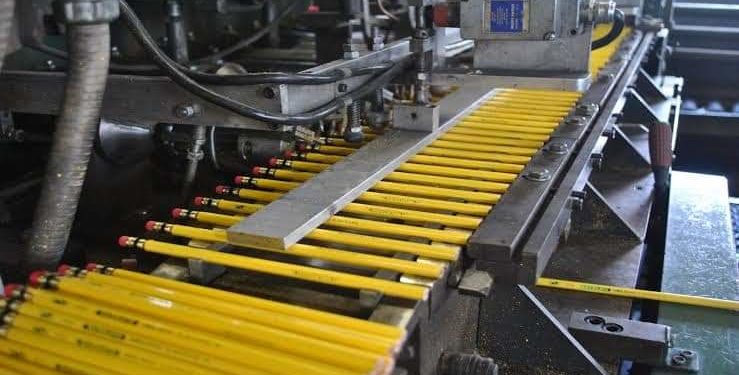 Wani kamfani a nan  gida Najeriya ya fara kera fensira ta hanyar amfani da tsaffin jaridu .
Ministan kimiyya da fasaha Dr. Ogbonnaya Onu ne ya bayyawa cewar kamfanin zai fara samar da akalla pensira fiye da miliyan biyu a duk shekara wanda ya fi karfin amfani birane da yankuna kadai.
Da yake Magana jiya a Abuja yayin da ya karbi bakuncin gangun wani kamfanin da ke samar da pensira na Bamib ya ce' mun yaba da yadda kake gudanar da ayyukanka na cigaban kasa.
Ya ce a wata ziyara da suka kai wani kamfanin samar da fensira a jiha Enugu , 'mun tarar da su suna gudanar da bincike akan fensira, abin takaici ne sakamakon kasar nan bata da wani kamfani da ke samar da fensira a Najeriya .
A da akwai wasu kamfanunuwa da suke sarrafa fensira amma dukkaninsu sun dakushe a yanzu, hakan ce ta sa a matsayina na ministan kimiyya da fasaha na ga dacewar sarrafa shi a Najeriya duba da yadda daliban mu na firamare da ma wasu yan sakandare da ke amfani da fensir.
Minister Onu ya ce a ganinsa fensir ba wani a zo a gani ba, ya kuma zama wajibi a ce Najeriya tana samar da fensiran da take amfani da su.
Ya ce mun basu shekara biyu domin samar da adadin fensiran da ake bukata, yana mai cewa samar da fensiran ya dauki hankali na, domin kuwa duk kayayyakin da ake kera fensiran muna da shi a Najeriya, hakan dai zai samar da ayyukan yi ga matasa
Ministan ya ce kawo yanzu an samu cigaba domin zasu tabbatar da cewar an samar da dukkanin kayayyakin a nan gida Najeriya, tare da cewar tuni gwamnatin Akwa Ibom suka fara kira fensira wanda wannan wani cigaba ne.
Yadda iPhone 11 ta yamutsa hazo a soshiyal midiya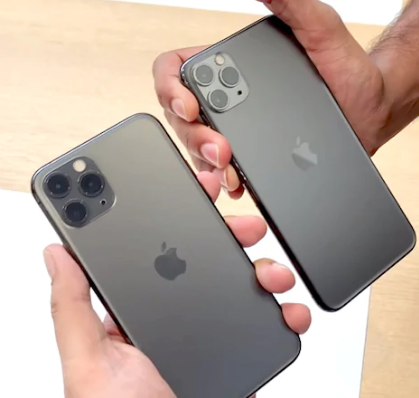 Yadda iPhone 11 ta yamutsa hazo a soshiyal midiya
A ranar 10 ga watan Satumban da muke ciki ne kamfanin sarrafa na'urorin sadarwa na zamani wato Apple ya kaddamar da sabbin kayayyaki, ciki harda wayoyin iPhone 11, iPhone II Pro da kuma Pro Max, wato dai zafafan wayoyi guda uku daga kamfanin.
Wadannan wayoyi dai sun kunshi wasu abubuwa na musamman wadanda suka yiwa sauran wayoyi zarra, an gina kwakwalwar iPhone 11 akan A13 Bionic, a bangaren karfin ma'ajiyar bayanai kuwa wato Memory ta fara daga 64GB, 256GB, da kuma 512GB.
A bangaren kyamara (camera) kuwa iPhone 11 tana da girman 12PM + 12PM, baki dayan kyamarar wayar kuwa iPhone 11 tazo da kyamara guda biyu (2) yayin da iPhone 11 Pro da Pro Max suka zo da kyamara guda uku, wadannan wayoyi dai sune kan gaba wajen karfin kyamara a halin yanzu a duniya.
Game da girman jikin kuwa wayoyin sun kai inci 5.94 x 2.98 x 0.33, babu maganar rashin rike caji domin kuwa an yiwa wadannan wayoyi kyaky-kyawan shiri wajen rike caji na tsawon lokaci.
Akwai wayoyin iPhone 11 kaloli da dama wadanda suka hadar da Fara, Baka, Ruwan Dorawa, Koriya, Ja da kuma Ruwan Hoda.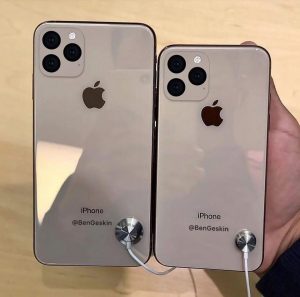 A ranar 20 ga watan Satumban da muke ciki ne dai aka fara sayar da iPhone 11 akan kudi dalar Amurka $3600 wanda ya kama N252, 000 a kudin mu na nan gida Najeriya.
An kafa kamfanin Apple ne a watan Afrilu na shekarar 1987, a birnin California na kasar Amurka, a yanzu dai yana daya daga cikin manyan kamfanonin kere-keren fasahar zamani dake jan zare a duniya.
A nan gida Najeriya wayar iPhone ta zamo wata abar alfahari ga al'umma, musamman matasa wanda kowa ke ribibi wajen ganin ya mallaki waya kirar kamfanin, hakan ne ya sanya labarin kaddamar da iPhone 11 ya zamo jigon tattaunawa a shafukan sada zumunta, inda matasa suka dinga wallafa bayanai kala-kala akan wannan wayar, hakan yasa muka leka dandalin sada zumunta na Twitter da kuma Facebook inda muka dauko muku wasa daga tattaunawar da matasan keyi.
Not the best comparison but here's the iPhone 8 Plus vs iPhone 11 Pro Max (with night mode on) pic.twitter.com/WCxs0cMelj

— Joel Franco (@OfficialJoelF) September 21, 2019
#IPhone 11 tafara raba xumunci na old friends tana connecting na new friendships..! Alamu sun nuna anfara daidaita sahu a kasar nan kwarya tabi kwarya

— Saleeth G Garba (@Dan_yayan_kano) September 23, 2019
Yan Nigeria aita complain Qasa ba kudi amma sabon waya na fitowa sune sahun gaba duk tsadan ta. Allah yasa Mudace https://t.co/ScH8tDZ3Qr

— MUSBEY (@Mus6ey) September 20, 2019
First Pic: iPhone X Cases -N2000 each
Second and Third Pic: iPhone X Tempered Glass Cases -N2500 each
Fourth Pic: iPhone 7/8 Plus Silicon Hijab and Melanin Case -N2000 each

RT please, my customer might be on your timeline. ??❤️ pic.twitter.com/aelbLl1K1C

— Balkisa Naira (@Bilkyysu) September 7, 2019
Ku bayyana mana ra'ayoyin ku dangane da iPhone 11.
Basheer Sharfadi
23rd, September, 2019.
Subscribe to Freedom Radio via Email