Fake News Alert: Surukina yana nan da ransa- Ganduje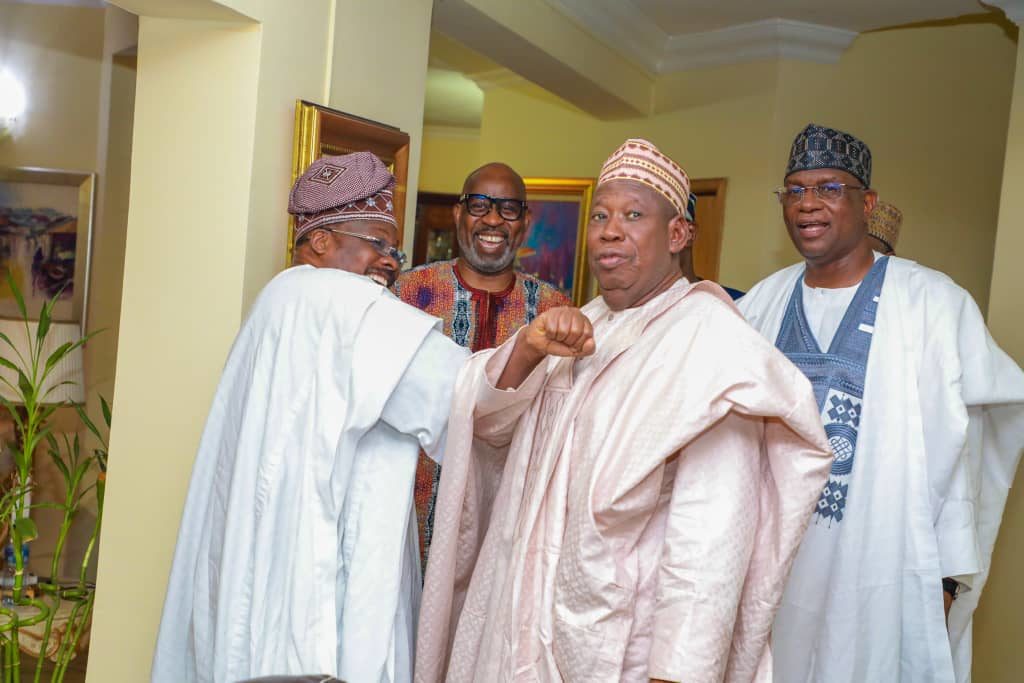 Gwamnan Kano Abdullahi Umar Ganduje ya musanta rade-radin da ake yadawa a kafafen sada zumunta cewa sirikinsa Abiola Ajimobi ya rasu.
Mai taimakawa gwamnan Kano kan harkokin yada labarai Salihu Tanko Yakasai ne ya bayyana hakan a shafin Twitter.
Yakasai ya ce mukaddashin shugaban jam'iyyar APC na kasa yana nan da ransa, amma yana samun saukin rashin lafiyar da yake fama da ita.
Our in-law @AAAjimobi is not dead please. Kindly disregard the rumours of his death. He was ill but recovering well now. May Allah continue to keep him safe and sound, and prolong his life. Amin. 👏

— Peacock (@dawisu) June 18, 2020
Former Oyo State Governor Abiola Ajimobi has died! More on https://t.co/FpsatGSA4E

— sulaiman aledeh (@aledeh) June 18, 2020
labarin mutuwar Ajimobi ta karade kafofin sada zumunta a ranar Alhamis
Wani dan jarida Sulaiman Aledeh ne, ya fara sanar da mutuwar tsohon gwamnan jihar Oyo a shafinsa na Twitter.