Tsohuwa mai shekaru 98 ta warke daga Corona a Legas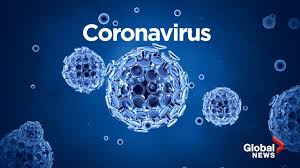 Yayinda masana kiwon lafiya ke cewa cutar Coronavirus tafi barazana ga tsofaffi saboda rashin karfin gwarkuwar jiki da basu dashi sai gashi wata tsohuwa mai ran karfe 'yar shekaru 98 ta warke sarai daga cutar ta Covid-19 a jihar Legas.
Gwamnan jihar Babajide Sanwo Olu ne ya sanar da hakan a shafinsa na Twitter inda yace an sallami mutanen cikin tawagar sabbin mutane 25 da suka warke daga cutar a jihar a ranar Larabarnan.
Today, we discharged a 98 year old woman, our oldest #COVID19 patient in Lagos. She joined 25 others; 13 males and 12 females, discharged from our isolation centres after testing negative for #COVID19, bringing the total of our successfully managed and discharged patients to 528.

— Babajide Sanwo-Olu (@jidesanwoolu) May 13, 2020
Gwamnan yace 13 daga cikin mutane 25 din maza ne sai kuma mata 12.
Yanzu haka dai mutane 528 ne aka sallama bayan sun warke daga cutar ta Corona a jihar legas wadda nan ne cutar ta fara bulla a kasar nan.
Karin labarai:
Labari mai dadi: Masu Corona 74 sun warke a Kano
Covid-19: Wadanda suka warke daga Corona a Kano sun zarce na Abuja